---
Yesterday I went with Andre (McGee) to the Actionfigurado in Duiven. It was nice as always to meet the folks from blogs 'n' boards. And as always I spend more money than actually planed. Here's what I brought home from Duiven: The DID Writing Table, a M4 Case from GoGoGo, (I'll use this one as a stage case) The Bits & Pieces Set from Shrunken Head Studios and a Phicen Seamless Body.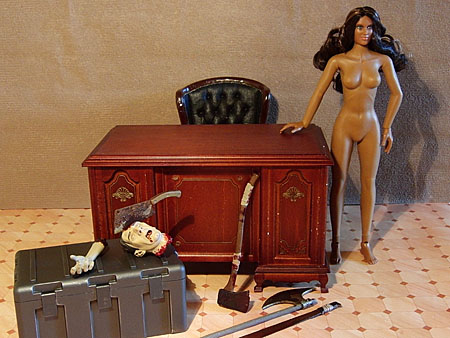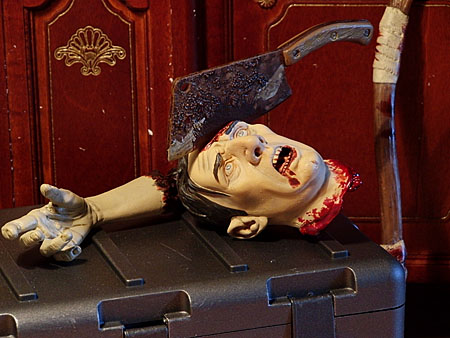 ---
…a fireplace and an Einstein bust.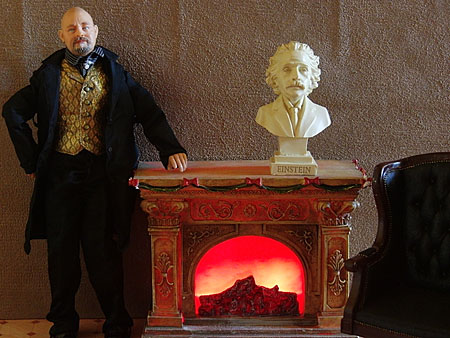 ---
---
Like last year Shaun started a TopTen list of his fave toys of the year and asked some bloggers to do the same. Last year it was big fun, so of course I'm in it again. Last year I focused on the 12 inch toy market – This year I will show only toys that I bought.
Here is my number 10:
10. Tulip Chairs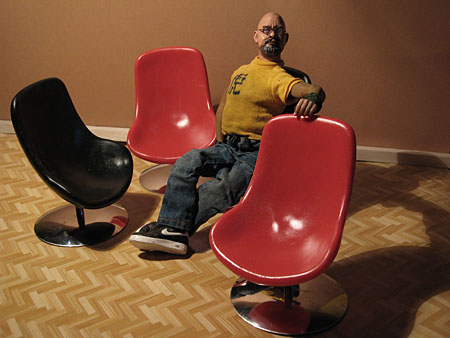 As a diorama and toy comic fan I always look for some nice furniture. Some month ago I found this tulip chairs on ebay. I think they will be a nice addition to some sets I'll gonna built in the future.
---
Last sunday I visted the Fashion-Doll fair in Cologne. As always it was nice to meet some folks. From Klaus I bought some Re-Mint surprise packs
And I found some jewels for my patrician ladies.
When I saw this Ming-style chinese furniture, I couldn't resist.
Here are some quick shots.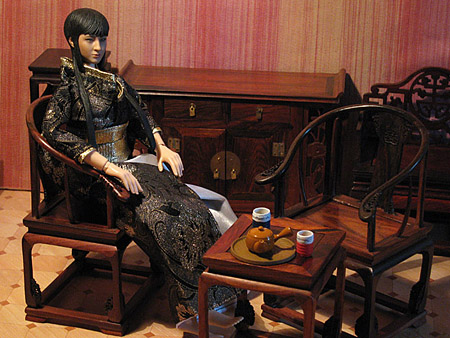 ---
Last weekend the flea market season opened in my hometown. So I switched my attention into onesixth mode and went for a walk. I found two nice items. The first one was this rocking chair.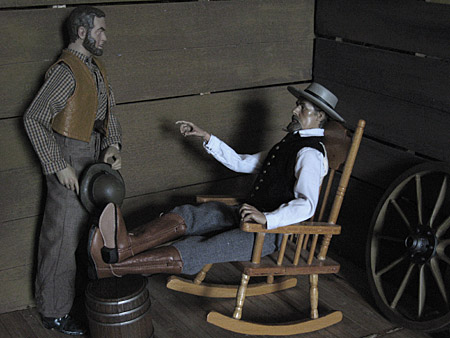 I thought, it would fit best into a Western setting. So I did a quick set improvisation for it. It was a good change as well, to give two of my Sideshow extras a first appearance.
---
For the upcoming comic adventure I will definitely use some of the already existing sets. But I will built some new sets for this as well. Some elaborate, some sketchy. One of the locations will be the home of one of our heroes – an attic flat. For the furniture I will use mostly Gloria kits.
So some words about Gloria furniture first. They come in a good scale or at least better than the mattel stuff. Some pieces are a little bit too small, and they fudge on the depth of the sets as well. But the size is still acceptable. The sets come as kits – just a fistful easy to assemble parts. At first sight the sets look ugly, because everything is in barbie-pink. But some coats of paint can cause a miracle. The sets are pretty cheap. That's the good news. The bad news is, that you get them only in the United States and that the shipping fee is more than overpriced.
Here are my repaints of the Gloria sets: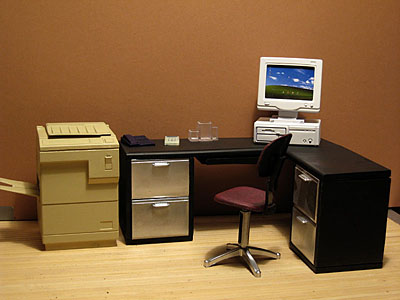 The office set.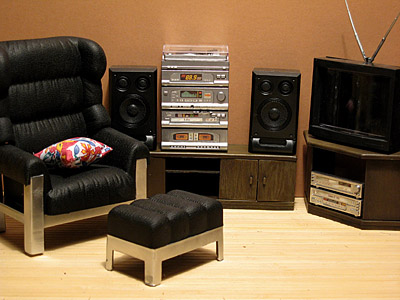 The entertainment set.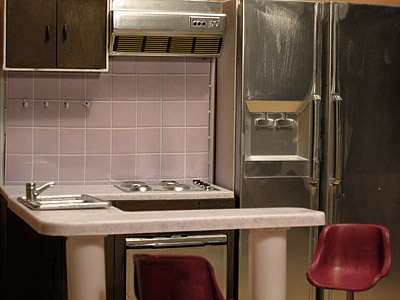 The kitchen- and refrigerator set.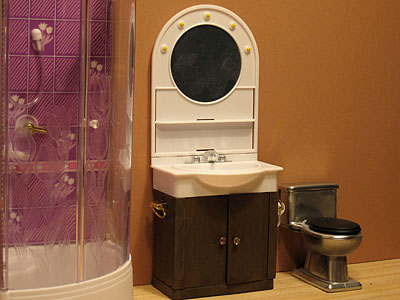 The bathroom set.
---
---
---