---
---
---
Here is the third part of my little Lord of the Rings shooting, starring Gimli from Toy Biz. This was one of the better Toy Biz head sculpts. For the first pictures I used some of my temple walls in the background. Then we see Gimli with his buddy Legolas on a DID horse and a little attack by a custom Orc.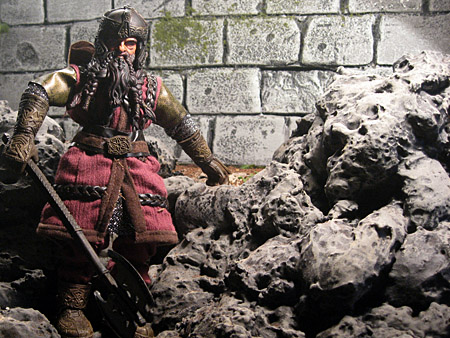 ---
---
After a busy time with the Behind the Curtains comic I take a little break from the comic stuff, before I start working on the first episode and the sets for it. The next little diorama project will start in a couple of weeks, but first there are some figures on my wishlist, before I start spending money for new diorama material. And I'm running out of bodies. So, no customs at the moment. But in a few weeks it's Actionfigurado in Duiven and I hope I'll get some cheap bodies there.
So what to do? There are still some new figures that I haven't portrait yet. So the next few updates here will be about my sixthscale Lord of the Rings figures. The first one is:
Bilbo Baggins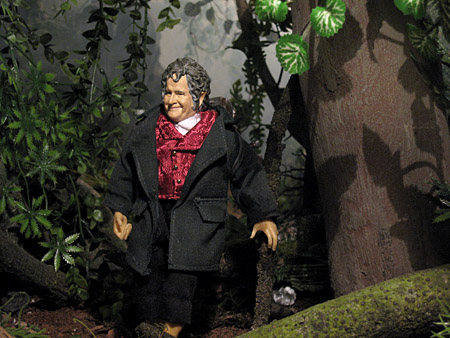 I'm still waiting, that sideshow will continue their LotR serial, but there isn't much hope for it. Toy Biz brought us some 1/6 figures as well a couple of years ago. Most of the figures didn't have any likeness with the movie characters, but some were okay or at least acceptable. One of those figures was Bilbo Baggins. And here he is on his way through a forest not far away from the shire.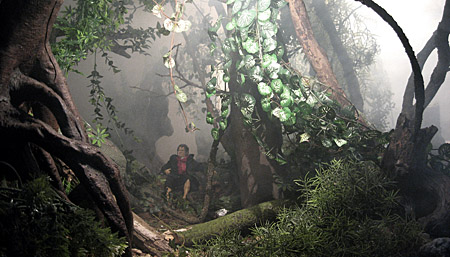 ---