---
Little Dunedin got a new dog. It's an Irish Wolfhound manufactured by Leonardo Collection. Irish Wolfhounds are my favorite dog breed and it's a very old one, so I can use the dog in my Memento Mori comic as well. Here's a quote from wikipedia about the dog:
The breed is very old; there are suggestions it may have been brought to Ireland as early as 7000 BC. [...]
Ancient wood cuts and writings have placed them in existence as a breed by 273 BC. However there is indication that they existed even as early as 600 BC when the Tectosages and Tolistobogii Celts sacked Delphi. Survivors left accounts of the fierce Celts and the huge dogs who fought with them and at their side. They were mentioned by Julius Caesar in his treatise, The Gallic Wars, and by 391 BC, they were written about by Roman Consul, Quintus Aurelius, who received seven of them as a gift to be used for fighting lions, bears, that in his words, "all Rome viewed with wonder".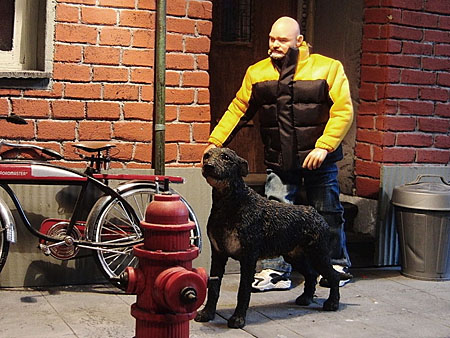 ---
Today I went shopping, looking for material for the Rome project. By sheer chance I found this dino for a nice price. The bones will look good in a desert diorama I think.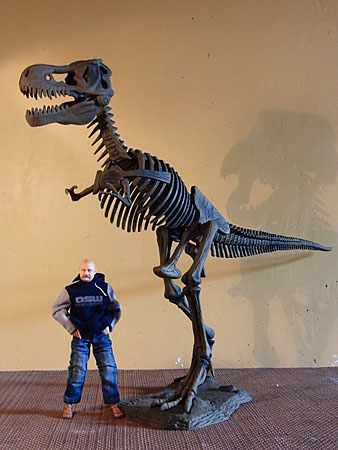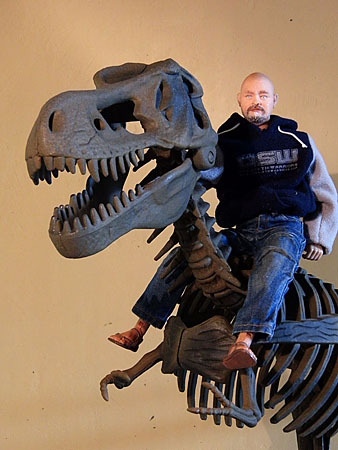 ---
Feathery
Das Wochenthema lautet "Fedriges". Diesmal habe ich mich für das Naheliegenste entschieden – Vögel. Ganz einfach, weil ich gerne Tiere fotografiere. So hab ich meinen MiniMe heute mal kurz nach Costa Rica geschickt. Da war ich 2006 und machte reiche Beute, was Vogelfotos betrifft.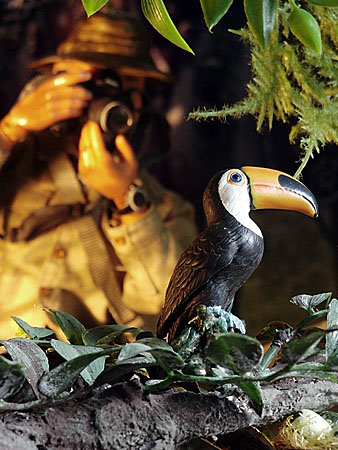 Klickt auf das Foto, um die ganze Serie in groß zu sehen.
Die Costa Rica Originalaufnahmen aus der 1:1 Welt findet ihr hier.
---
# 3 Elephant
(unknown brand)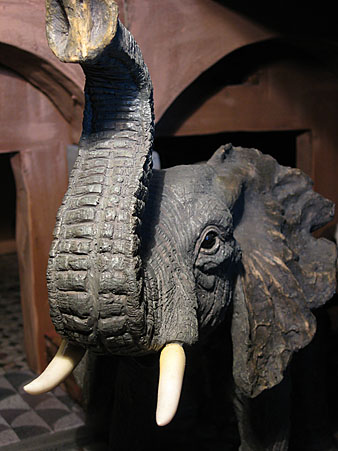 In the 1/1 world I love to take wildlife pictures. So I'm always looking for some nice animals to inhabit my 1/6 world. I've found my little elephant in an German online shop. He will be a part of season 3 as well.
Have a happy new year.
---
---
Another close up view on the Memento Mori production. Introducing a new big actor.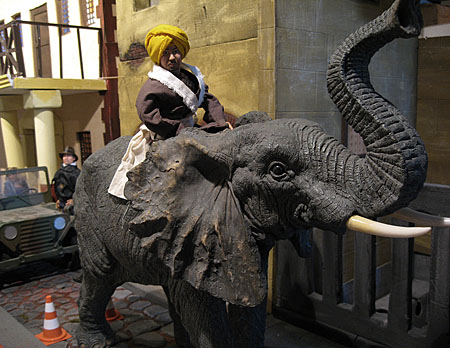 ---
When I was clearing my collection shelfs. I found some little spiders, that came along with the 6 Inch Mc Farlane Alice Cooper. I thought they would look great in an 1/6th scale context. So I took some quick pictures with my MiniMe and Anna. Anna is wearing a t-shirt from the Beck collection. The mask on the wall is an 1/12 Mc Farlane item as well.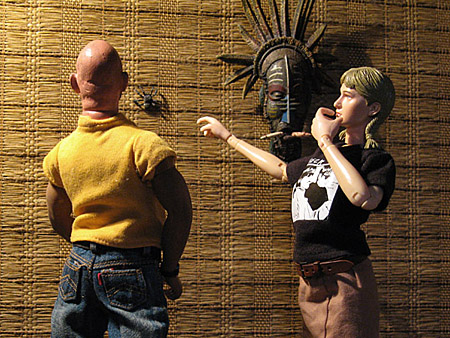 ---
On one of the German boards we are talking at the moment about scale matching animals. So I did some shots of my rats, my cats and my snake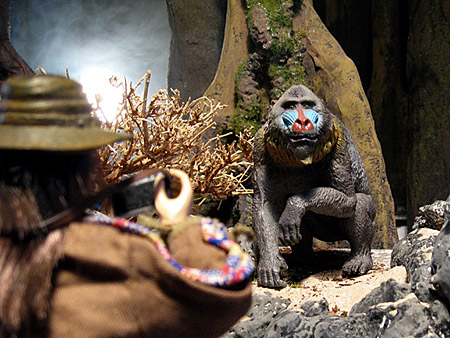 And about a year ago I bought this mandrill for only 2 Euro in the souvenir shop of the zoo in my hometown. A few days ago I shot this little chapter that I call "Mandrills in the Mist".
A Triad Toys girl is in the scene as well.
---