Jennifer Aniston as Olivia in Friends with Money
Here is my first custom figure of the year. I found the head on ebay Hong Kong. When I bought it, I had no idea about a figure, but the price was okay and you can never have enough female heads. And… nice suprise: I got two heads with different hairstyles for the price of one. Recently I saw the movie Friends with Money. In one scene Jennifer wears a french maid dress. I had such a dress in my 1/6 costume box. So the idea for this figure was born. I tinkered a little room improvisation and here we are.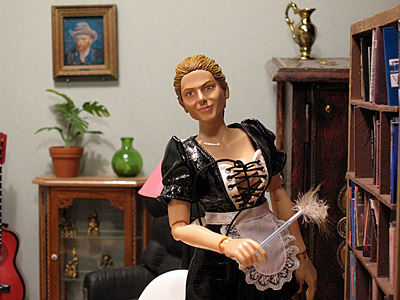 Btw, Jennifer will be a character in my comic adventure as well, so I took some more pictures in normal streetwear.