---
2. Mr. Bean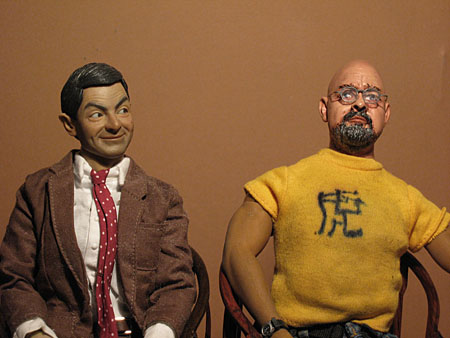 This years number 2 goes to the Enterbay Mr. Bean. I like strange little guys.
---
---
4. Terminator Factory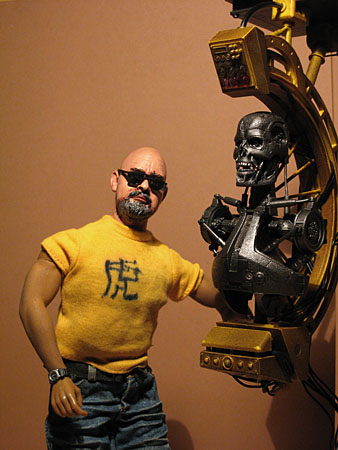 My number 4 is the Hot Toys Terminator factory. That one will look great in a sci-fi diorama. And two or three of them would look even better.
---
5. Sheva Alomar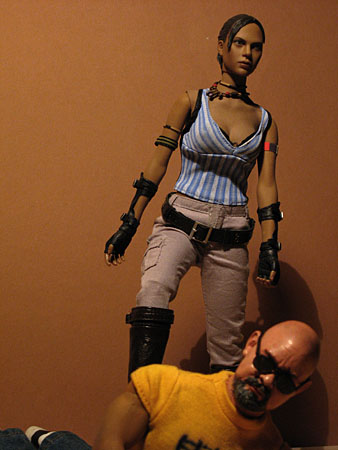 Yes, I bought a lot of girls this year. My number 5 goes to Sheva Alomar by Hot Toys.
---
6. Scarlett Johansson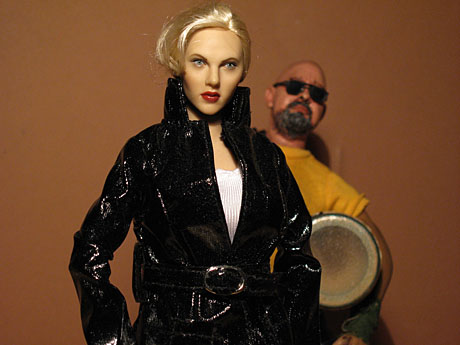 That was the Hot Toys figure Silken Floss from "The Spirit". Well, I didn't see the movie. And I'm no friend of Nazi outfits, but I like Scarlett Johansson. So I bought the body, head, hands and boots and redressed her.
---
7. Resaurus PickUps Guitar Collection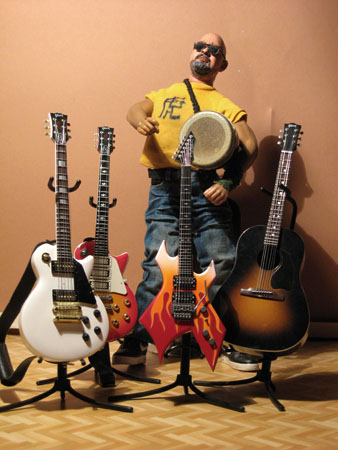 This year I had some good luck on ebay. I found some more of the 2000 Resaurus PickUps guitar collection. I love especially the Gibsom J-45 and the B.C. Rich Warlock. I'm sure the guys in the 1/6 scale band will love them too.
---
8. Niobe
One remarkable development of this year was, that a lot of female stuff hit the market. If you go back a few years, there were mostly the BBI-Cy Girls and Takara-Cool Girls and some military and movie related female figures. And only a few companies like Triad Toys were offering accessories. Meanwhile we can find a lot of new stuff. New bodies, head sculpts and accessories by Triad Toys, Hot Toys, ZC Girl, TTL, Dollsfigure, Crazy Owners…
I bought several new heads, bodies and outfits this year. Next year I will launch a new category called "The Sunday Girls". Here you will find every Sunday some new girls pictures.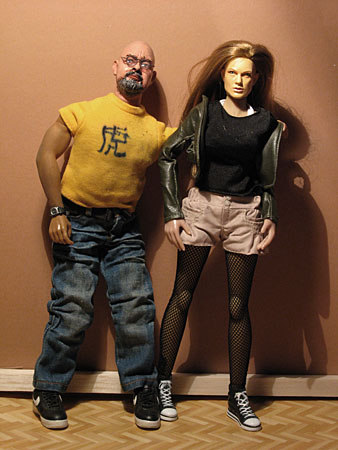 I picked one of the girls as my number 8. This is a Dollsfigure head on a ZC Eve body. The outfit is from ZC Girl as well. She will play the part of Niobe in my upcominc comic adventure Memento Mori.
---
9. Myrmillo Gladiator Helmet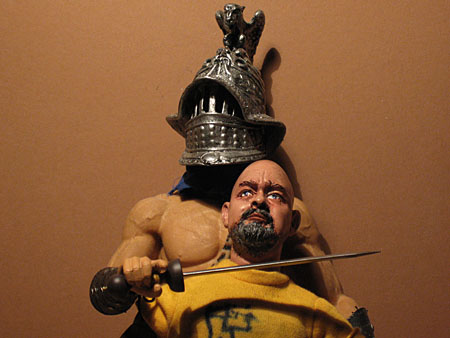 As you all know, most of my spare time in 2009 I was busy with my Subura project. So it's no wonder that some of the gear could make it into the top ten. At the moment there isn't much gladiator gear on the market. As far as I know only the two Ignite figures. So you can imagine, how happy I was, when I found this helmet in a souvenir shop in Rome.
Btw, yesterday there was an announcement about some gladiator gear that will come in 2010:
Ancient Rome Gladiators
---
Like last year Shaun started a TopTen list of his fave toys of the year and asked some bloggers to do the same. Last year it was big fun, so of course I'm in it again. Last year I focused on the 12 inch toy market – This year I will show only toys that I bought.
Here is my number 10:
10. Tulip Chairs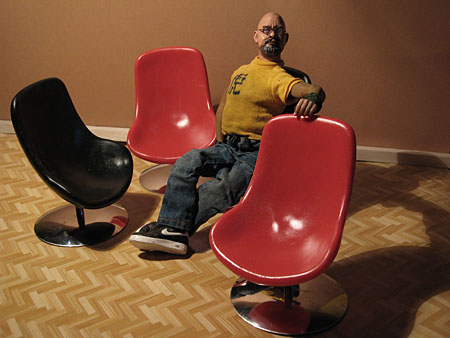 As a diorama and toy comic fan I always look for some nice furniture. Some month ago I found this tulip chairs on ebay. I think they will be a nice addition to some sets I'll gonna built in the future.
---