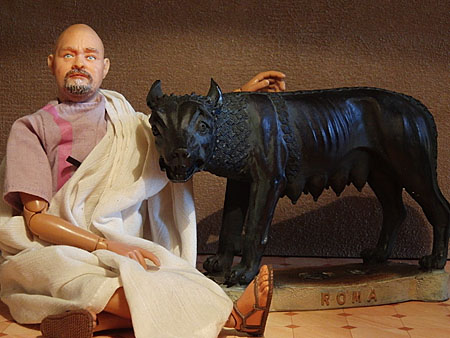 I found the Lupa Capitolina in 1/6 scale on Ebay. I removed the twins, because they were an addition of the Renaissance. Until recently it was widely acknowledged that the statue was an Etruscan work dating from the 5th Century BC. New research results gave a very precise indication that the statue was manufactured in the 13th Century.
Nevertheless I will use the statue.
Cicero mentions a statue of the she-wolf as one of a number of sacred objects on the Capitoline that had been inauspiciously struck by lightning in the year 65 BC.
Then the wolf was possibly the medieval copy of a damaged, Etruscan sculpture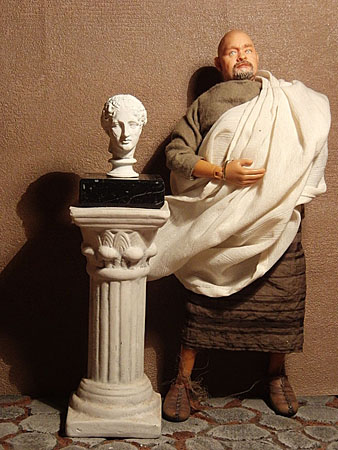 I found this head on a toy fair in Cologne. Doesn't she look a bit like Agrippina Minor? The column is a candleholder. It was a present from Husy Husemeyer.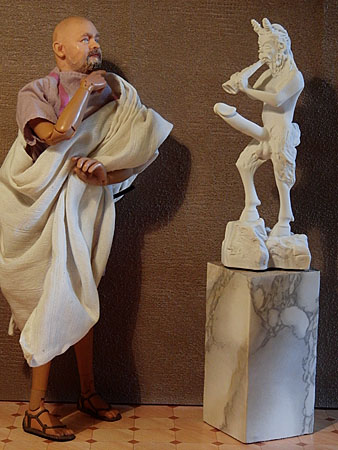 I found this little Satyr on Ebay a couple of month ago.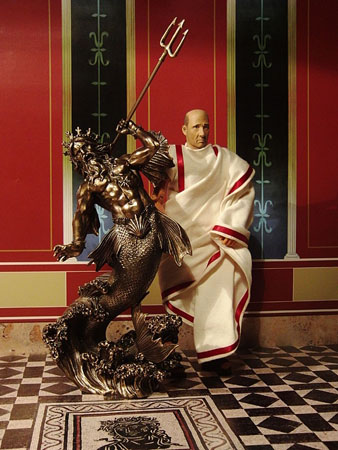 another ebay find: a Poseidon/Neptune statue.