# 1 Roadmaster Luxury Liner
(Brunswick)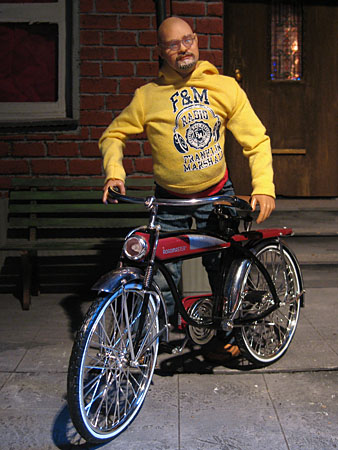 Here's my #1. Little Dunedin always wanted an oldtimer. Now he got a vintage bike from the early 50s.
It's a museum quality limited edition from 1998. The Luxury Liner was the pinnacle of post-war American manufacturing derived from classic Brooks Stevens designs from over 60 years ago.