At the moment you can find a set of four 1/6th scale guitars on ebay for just around 15,-€
A Gibson Les Paul, a BC Rich Mockingbird, a BC Rich Warlock and a Gibson that looks a bit like a Les Paul Double Cutaway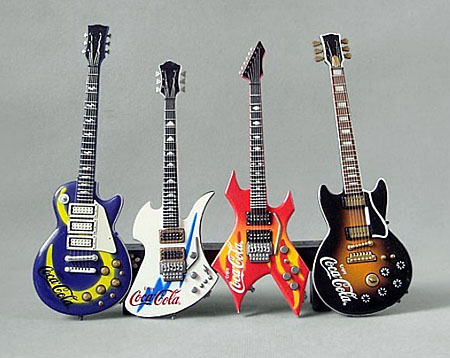 The guitars are copies of the Resaurus PickUps released in 2000. Yankee from the AFD-board bought a set and gave me the two Gibsons as a present.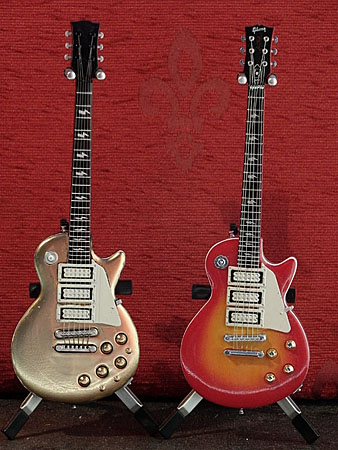 I wasn't happy with the blue-yellow spraying of the Les Paul, so I changed it into a Les Paul Gold-Top. On the right side you can see the original Resaurus guitar for comparison. Coke did some little changes on the guitar, probably to avoid license problems, I guess.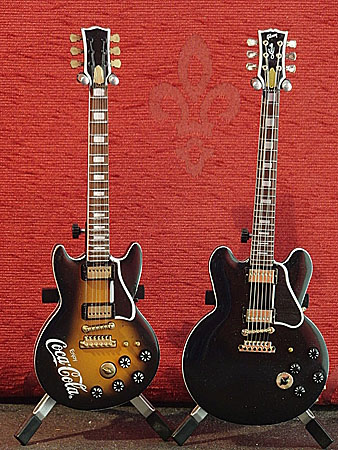 The second guitar has a similarity with the Gibson/Epiphone B.B. King Lucille, but the body is thinner, more like a Les Paul Double Cutaway, but symetric.
The quality does not reach the Resaurus line, but 15 Euro for a set of four is an unbeatable price.