---
And the winner is…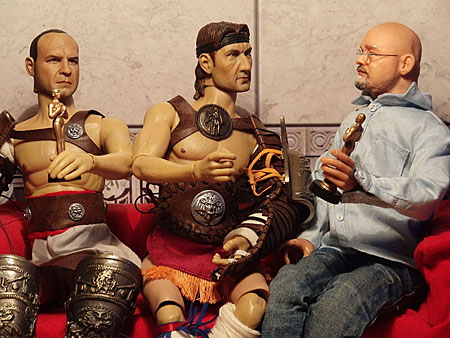 You know that ancient Rome is one of my main topics, So, it's no surprise that the winners are the new awesome gladiators, Celadus a Thraex and Astacius a Retiarius made by Kaustic Plastik. The two figures are truely outstanding and Kaustic Plastik is on the best way to become my favorite company. They are located in Rome and that's the best place for working on historically accurate figures and they focus on ancient figures!!! A new Roman legionnaire will come soon and they have plans to bring us more marvelous Romans. I can't wait to see the Secutor. One more remarkable thing about Kaustic Plastik is, that they keep in touch with their customers. For example you can find them on the OSW Board, where they answer questions of their customers.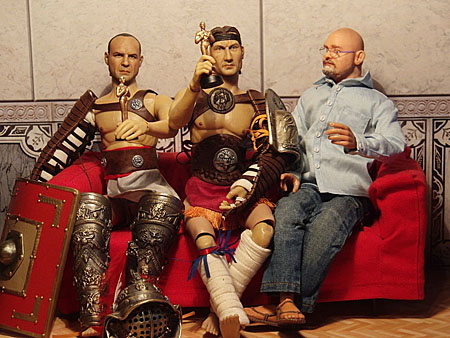 They planed to do a Murmillo first, but when ACI announced Flamma, Kaustic Plastik changed plans and produced a Thraex, what redounds to the customer's advantage, getting now three classes of gladiators. Big compliment! For me Kaustic Plastik is the company of the year and one of the hottest rockets on the market.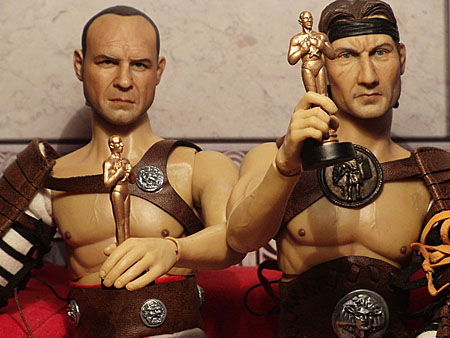 ---
This year I bought only a few figures. The gladiator Flamma from ACI is one of them. I like the head sculpt and the muscle body, what a great texture! He comes with some nice gear as well. The only drawbacks: The helmet is made of plastic and the body is a bit inflexible. But anyway, for me as a Rome fan this figure was a must have.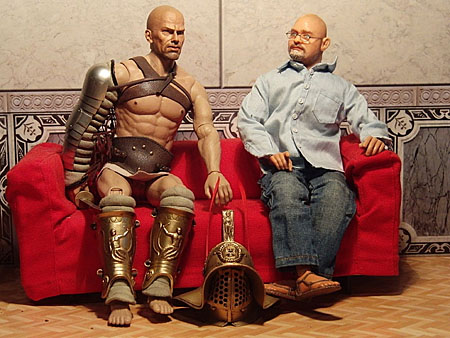 ---
I used the factory set for some Terminator pictures as well. The first series is with the McFarlane Terminator.
I used a blue filter foil and my fog machine for the shooting.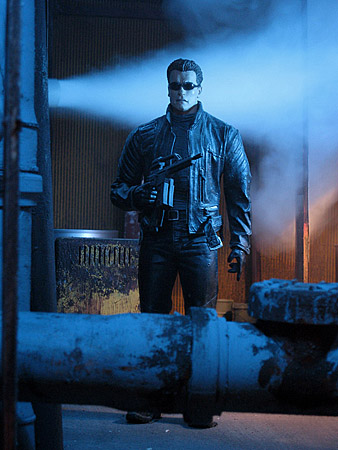 The second series was done with a custom figure. Again I used the fog machine and some orange filter in order to create the atmosphere of the steelwork in the last scene of the movie.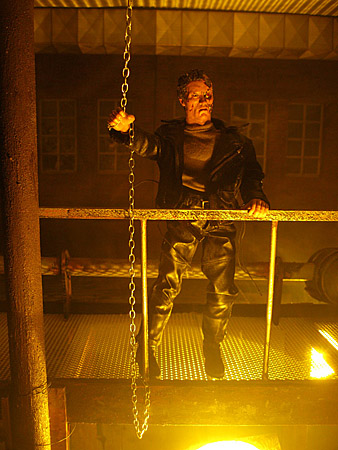 ---
---
---
---
---
---
---