---
---
---
---
---
Actually this was a mispurchase. When I saw it on ebay, I thought it was 1:6 scale. But it turned out to be 1:8. I should have done some better research first. Well, it still measures 70 cm. In 1:6 it has to be 90 cm.
But anyway, it was a cheap item and it will work well somewhere in the background. And of course it can be used for the upcoming car magazines.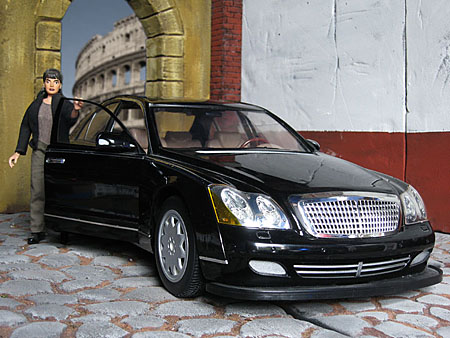 ---
---
The Rocky Horror Picture Show
If there ever was a true cult movie, it is the Rocky Horror Picture Show. Vital Toys brought us Dr. Frank-N-Furter, Columbia and Riff Raff a couple of years ago. The scale was approximately 1/8.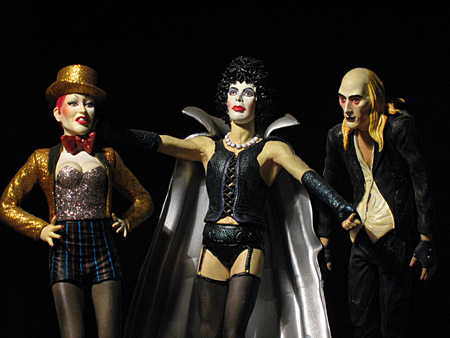 If I remember right, there were plans for a second run, containing Brad Majors, Janet Weiss and Rocky. I once saw pictures of the prototypes in a toy magazine, but, for what reason ever, they were never released.
Anyway…
Put your hands on your hips…
---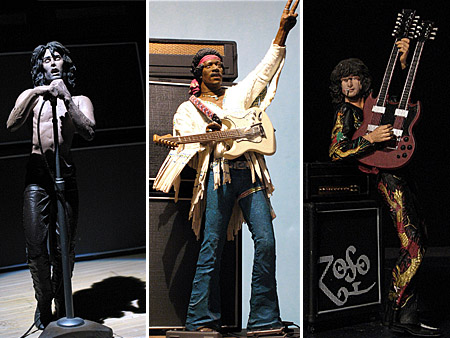 here are some new images of small scale figures for the toy archive. Jim Morrison is a 6 Inch Mc Farlane figure (2001). The two Jimi Hendrix figures are 6 Inch Mc Farlane productions as well (2003 & 2004). The Jimmy Page figure is 7 inch high and comes from NECA (2006)
---
---