---
---
---
Today I received the approval images from Ada. Again one of my personal heroes: Mr. Tom Waits I think he looks great. What do you think?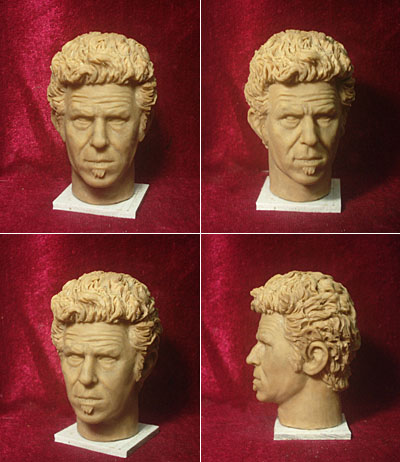 ---
Again something self-made: Turntables for some Rap and Hip-Hop settings. I built it for the Snoop Dog pictures.
I used some printed texture, little plastic tubes and some small plastic cases for it.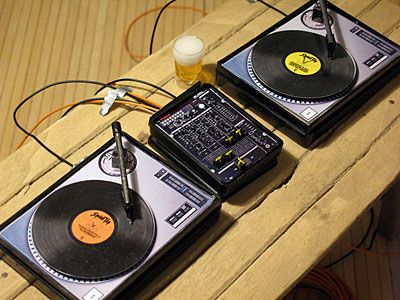 ---
And again a new chapter about 1/6 scale music instruments. There are a lot of brass instruments out there, but sometimes it's hard to pick up the right size. Very often they are too small or too big.
On Friday I took some pictures of my brass instruments. Some of them have a nice jazz mood, I think.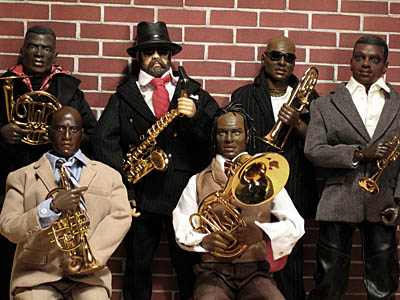 The saxophone was an ebay find. I bought it two years ago somewhere on ebay Hongkong. It's really a good scale match.
The trumpet is a little bit too small. I bought it at ymak.de
The clarinet is from ymak as well. Original it was golden. I repainted it, to give it a more typical look. I think the size is still acceptable.
The trombone is from an ebay shop: bachpfeiffen a good size I think.
The cornet is maybe a little bit too big, but acceptable in anyway. It's from the 9 piece set from Top Marken Outlet
The French horn is from the same set. Okay, I'm not an expert on brass instruments, but I think the size is okay.
The sousaphone is again from Bachpfeiffen. I don't know about this special form. I friend of mine plays in a Dixie Band. And he has a sousaphone that he has to put around his neck. But I think the size of this one is okay as well.
---
Mr. Alfred Hitchcock
Now he's online. Alfred Hitchcock is one of my all-time favourite directors. I studied his work when I was in film class in university, fall in love with his style and he became one of my personal superheroes.
I commissioned Ada with the headsculpt and the result was marvelous.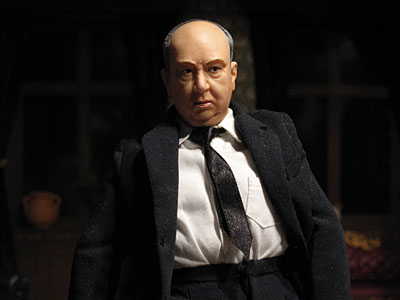 I used a Hasbro body, because it's a little bit smaller and more compact. To bring him in the right shape I used the fat-man-body-suit from the Soldier Story Ariel Sharon figure. On ebay Hongkong I found the right suit for him.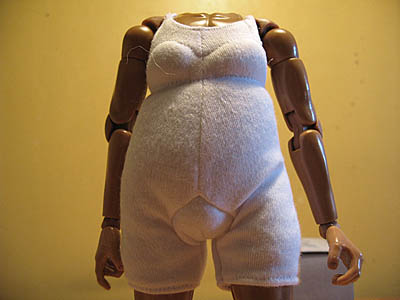 ---
---
Welcome to a new category on my blog. I call it "Scale Matches". Iris once wrote on her homepage about that 1/6 view. Well, you can find a lot of scale items with a real life function like lighters, keyfobs a.s.o. that make some proper props in a 1/6 diorama. For example the globe in the victorian diorama is a sharpener. In here I will write about those finds.
Yesterday, after teaching in Cologne, I went into the shop of the Roman-Germanic museum, to do some research for my upcoming roman project. There I found this two little busts of Aristoteles and Sokrates. In the 1/1 world they are used as salt and pepper shaker.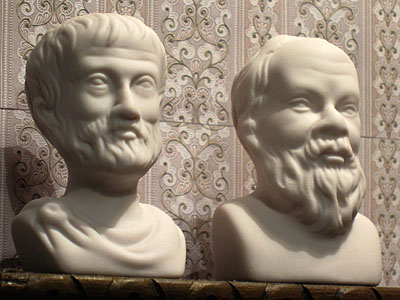 ---
Today I like to go ahead with my little serial about music minatures, by introducing some classic string instruments.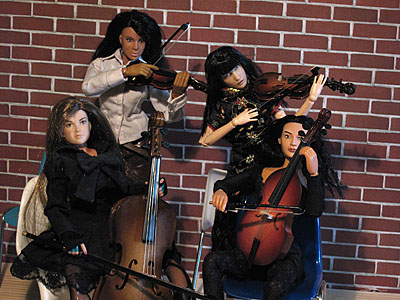 All instruments are ebay finds. The cello and the violins are perfect scale matches. I'm not sure about the viola da gamba, but I think the size is acceptable. The second violin and the viola da gamba are from a 9 piece assortment, bought at TOP Marken Outlet They have smaller assortments and single instruments as well.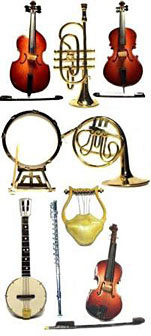 Viola da Gamba: size acceptable
Cornet: maybe a little bit too big, but still acceptable
Cello: too small
Drum: acceptable
Lyra: good size. I think it's great for the roman project.
Banjo: good size
Flute: too big
French Horn: maybe a little bit to big, but still acceptable
Violin: good size
So, that makes 7 out of 9. Not bad for 23,- € I think. Pictures of the other instruments will follow.
---