Entering the top ten with the places 10 – 6.
10. Alfred Hitchcock – "Psycho Clapper Board"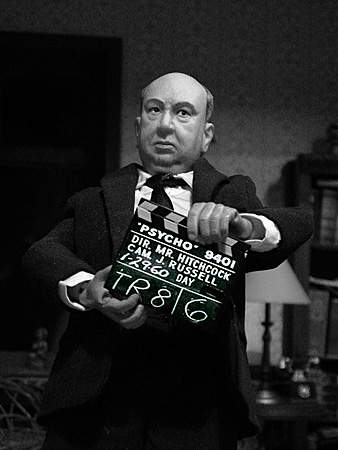 this picture is based on a PR picture of Alfred Hitchcock. The text on the clapper board was done in postproduction. It was part of the original promotion photo. I took the picture in the office of the "Old Fashioned Room" set.
9. Quint – Jaws -"Little White Shark"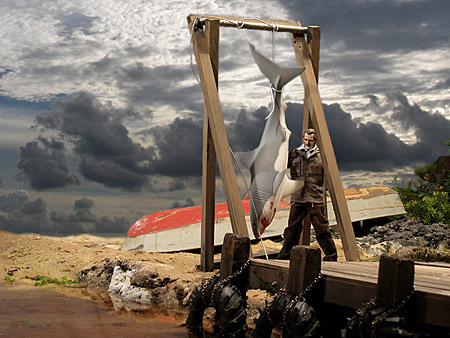 One more picture of Quint on the beach. The sky was exchanged in postproduction, of course. The new sky gives a dramatic look to the scene.
8. Ed Wood -"Angora Sweater"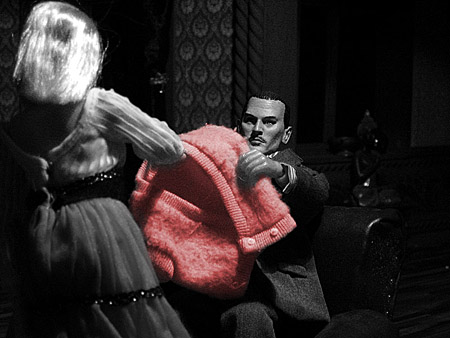 This picture was inspired by the Ed Wood movie poster. The angora sweater was colored in postproduction. Good match of the mood I think.
7. Ray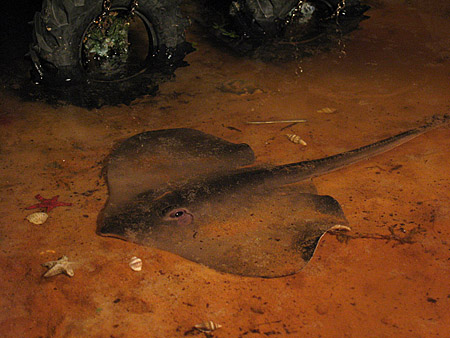 This was a sidekick of the Quint pier shooting. Its a Schleich animal. Doesn't it look like a real ray? The shells in the picture are real little shells. The starfishes are made from Fimo
6. Ed Wood – "Plan 9 from Outer Space"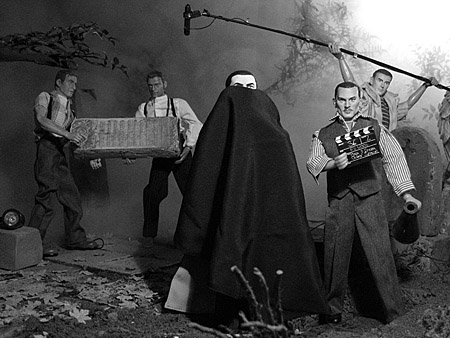 One more Ed Wood picture, shot on the cemetery location. I like the use of the Bela Lugosi Dracula figure as Dr. Tom, pretending to be Bela Lugosi