Das Rom der Kaiserzeit
One of my future plans is to built some Roman settings. It should take place in the day's of Gaius Julius Caesar. I still don't know what I will built, but probably it will be more than only one set. Im thinking of a crane, a watchtower, parts of a roman villa maybe… or perhaps a thermae.
Research is always part of the fun for me, using the internet, visiting places like the APX Xanten or with some good luck – the Eternal City itself. And of course the good old book. Yesterday I found a nice one.
Das Rom der Kaiserzeit by Gilles Chaillet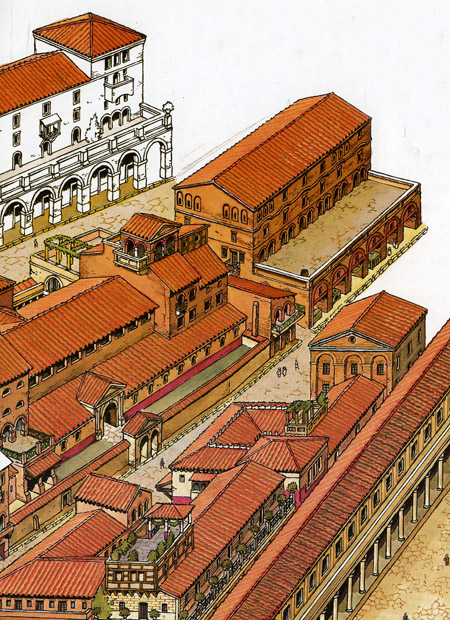 This morning I read the first 50 Pages and it's great. It's a view on the city through the eyes of the fictional character Flavianus Nicomachus in the year 315. Okay, that's some hundred years after my diorama timeframe, but I think there are still tons of useful information about daily life in ancient Rome in it. Not to talk about all the great photos and the magnificent drawings and birdview maps. All things considered it's a fantastic inspiration and it makes me to want to book the next flight to Rome. Thumbs up!