I just saw this on Desmond's blog A new Hot Toys female 1/6 scale figure. Isn't that a marvelous head sculpt?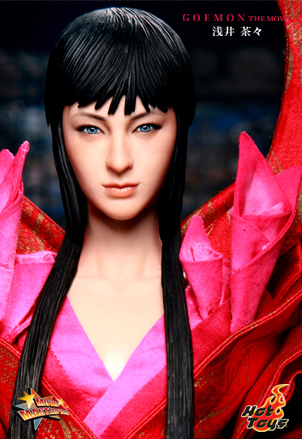 ---
Yesterday I visited the Intermodellbau 2009 in Dortmund. This is Europes largest exhibition for model-making and model sport. There wasn't a big difference between this year and the last years. But anyway, I found some Alien eggs for only one Euro and I bought some books about the Roman army. And I found some bodies for new customs as well. Here are two little pictures I took for inspiration for a medieval project.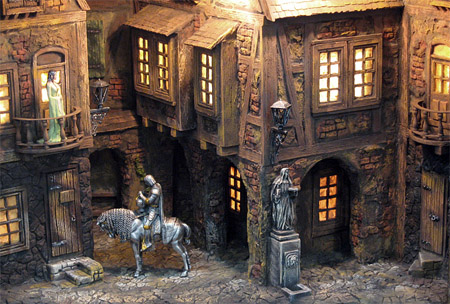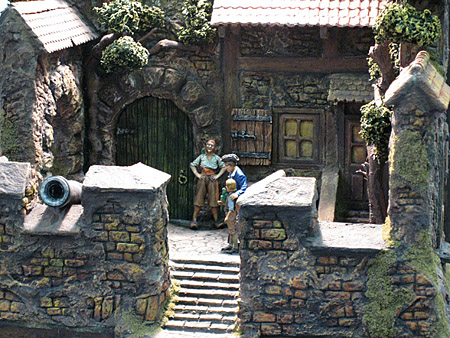 ---
I have to confess, I love american classic cars. So I couldn't resist, when I saw this dashboards. There are a lot of working parts on it. You can switch on the light, open the glove box and there is also a little ignition key. The first one is a 1957 Chevy Bel Air. And the second one a Mustang Shelby G.T. 350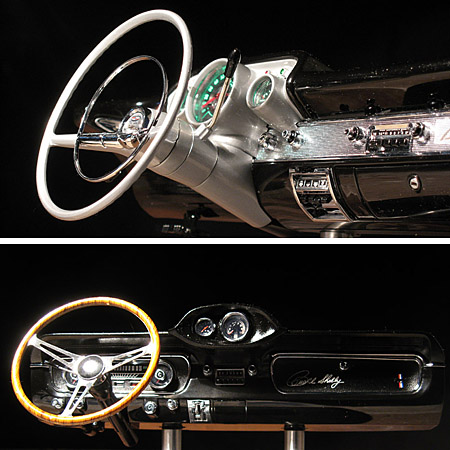 I have an 1:12 Bel Air, so maybe I can fake something with the help of Photoshop. And it will look good in Joe's Garage as well. With a little work on a windshield I can use the Mustang dashboard in some Bullit custom pictures.
Though it's cold and lonely in the deep dark night
I can see paradise by the dashboard light
---
---
---
---
---
The Rocky Horror Picture Show
If there ever was a true cult movie, it is the Rocky Horror Picture Show. Vital Toys brought us Dr. Frank-N-Furter, Columbia and Riff Raff a couple of years ago. The scale was approximately 1/8.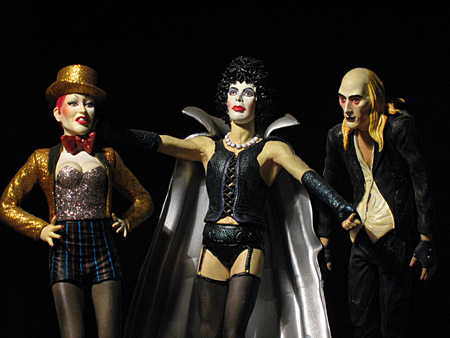 If I remember right, there were plans for a second run, containing Brad Majors, Janet Weiss and Rocky. I once saw pictures of the prototypes in a toy magazine, but, for what reason ever, they were never released.
Anyway…
Put your hands on your hips…
---
Yesterday I visited Claudia and Klaus. It was a nice evening with a fantastic italian meal. And I picked up the two Hot Toys figures, that Klaus ordered for me – Dallas and Machiko. And I took one more Ignite soldier. So my Roman legion got a signifer now. I wil take pictures soon.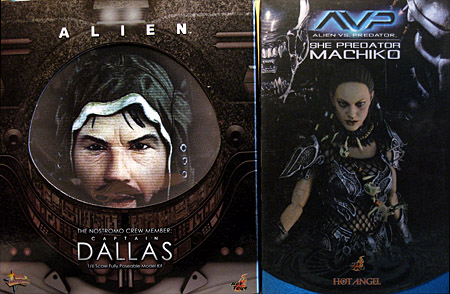 ---
A couple of days ago I received a pack from China In it the "The Screaming" figure, from the in Hong Kong based toy company [I]Subway[/I]. As you all know this is good ole Jack Nicholson as Jack Torrance in the Stanley Kubrick classic masterpiece "The Shining" from 1980.
I love that figure.
The clothes fit very well.
It got moveble fingers ,
comes with an axe,
a t-shirt with a tipewriter and the "All Wor…k" sentence on it.
and a second head.
The guys at Subway did an awesome job on the skin texture, . That makes him look so real.
Here is the first Scene. Of course I didn't built the Overlook Hotel. I simply put some of my existing props and walls in the background. Click on the images for more pictures.
All work and no play makes Jack a dull boy…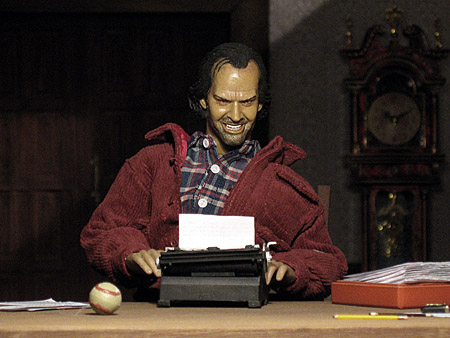 Scene 2: For this I built a little door from balsa wood. And Jack got the pleasure, to hack it with his axe. Here we see the second head with some blood on the forehead and the famous gaze from the corner of his eyes. (Wouldn't it be a dream, to get A Wendy – Shelley Duvall Figure next (Subway pleaaase!)
Heeeere's Johnny!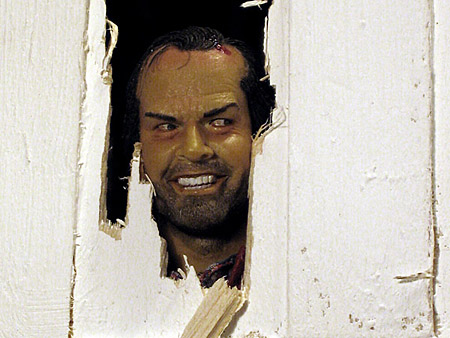 For the last scene I made a little hedge with some plant mats, some snow spray, that was left from x-mas and some flour for the ground snow. Unfortunately my fog machine went on strike whiile I was shooting the scene. With more fog It would have looked much better I think. Hope I can fix the machine.
Daanyhhh!!!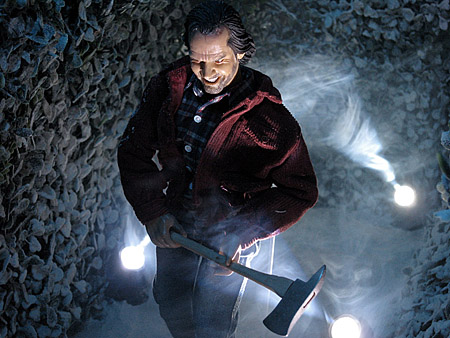 ---