---
---
Here are some more pictures of my last weekend photo shooting with Chris and Peter. I can tell you, that was really hard work. In two words: Domino Day

First here are our Barbarians. I will use some of the pictures for the upcoming Memento Mori comic. As you can notice, some of my musicians got an appearance as extras on the show.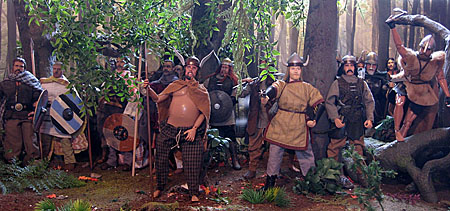 and here are some images of our Legion. A great thank you again to Chris and Peter. for bringing in their figures.
The scene is a quick improvisation, just two posters in the background, some brown canvas on the floor, some dirt on it and some of the plants from my jungle.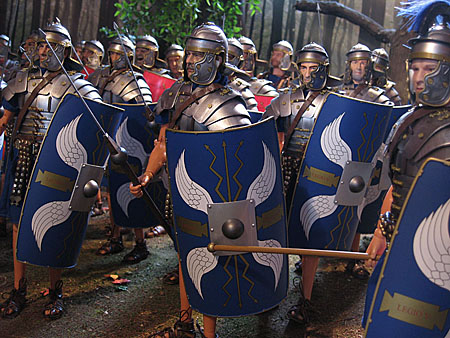 ---
---
S.P.A.C.E., A German internet toy shop did a customer calendar this year. My "The Shinning" Jack could make his way into it. You'll find him in February.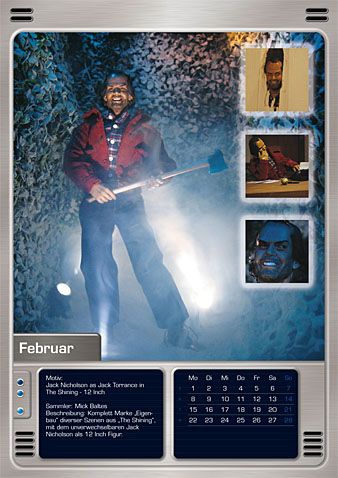 ---
---
---
---
---
---