---
The next chapter with 5 brand-new pages is online now. The lupa Cestilia has something to report about her pimp Bassus.
English version
German version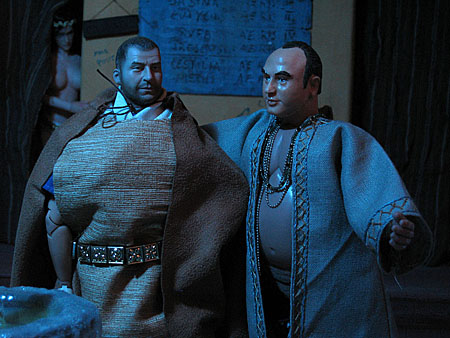 The flashback takes place in the lupanarium. For the night scene I uses some blue filter foil. We meet one new actor here. I used an Al Capone head (sculptured by Chan Ada) for Bassus. I think he fits in good in that role. The extra lupa is a Hot Toys true type with a wig.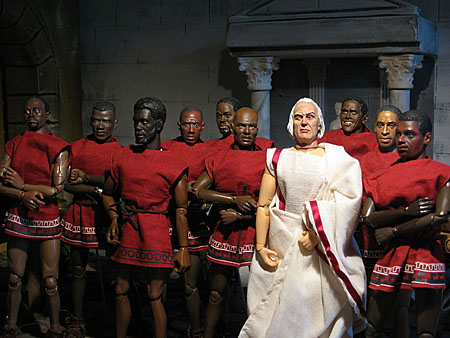 We learn something new about the slaves from chapter 10 (X. The Palanquin Incident) The picture of consul Vestinus and his slaves shows a little market place in the background. This location will be introduced later.
---
---
Three new pages are online now. Marcus Livius starts his investigations. There is something odd about the Laelius house.
English version
German version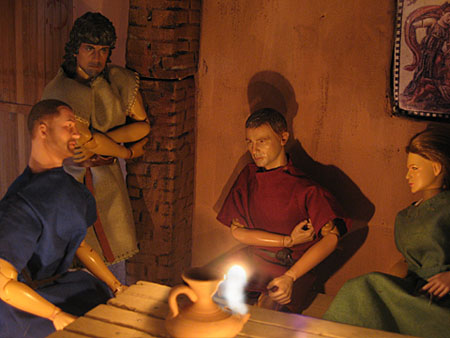 Most of the chapter takes place in the termopolio. The basement was introduced last week. For the hatch I simply used one of my subura walls and a door. The pictures in the taproom were illuminated only by tealights.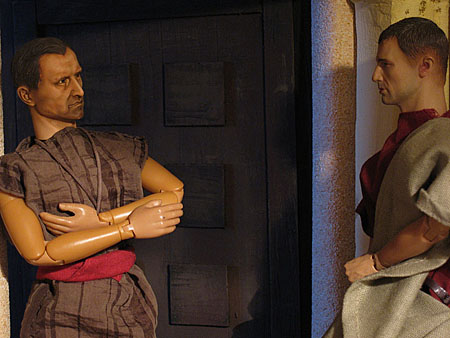 For the flashback scenes I used the entry of a subura house. I tried not to show too much of the surrounding area, because the location of the Laelius house is meant to be in another district of Rome. We find two new characters in the scenes. The majordomo Plautus is a Dragon repaint and the slave Afer is "John Locke", a Chan Ada headsculpt.
---
---
The new chapter is online now. See the four new pages here:
English version
German version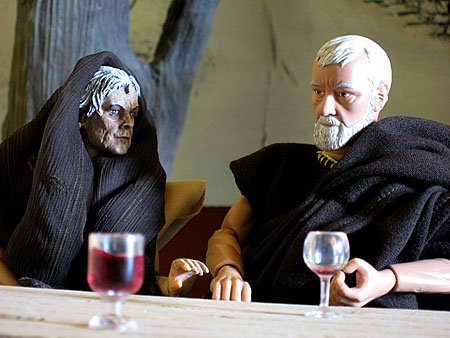 For the Nomentum scene with Seneca, Paulina, Lucanus, Epicharis and the slave Crispinus I used the "seneca-walls" again (see chapter 12). The close-ups of the wine glass were a bit tricky to shoot.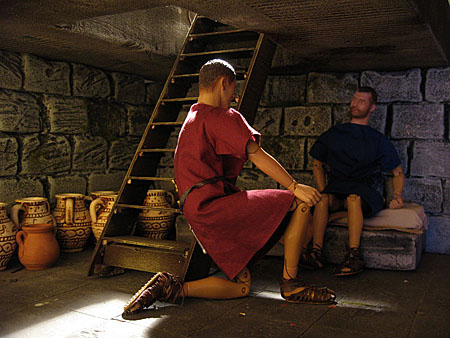 The basement scene with Marcus and Lucius uses elements from different sets. The walls are from my Ta Prohm Khmer temple diorama.
---
---
5 new pages are online now.
English version
German version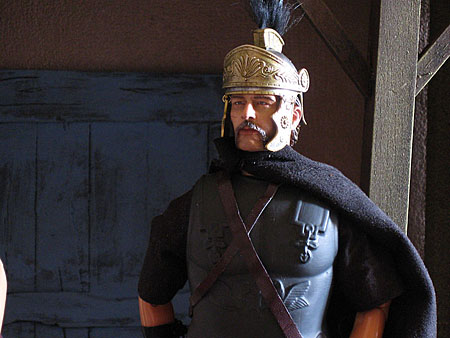 On the first page we meet a new figure. The praetorian officer is a custom, done by Peter aka Petemit from the AFD board.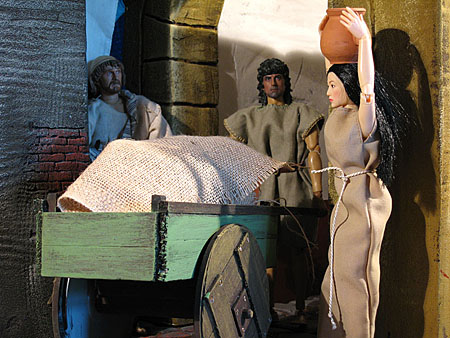 The street set is a variation of the parts, I used for chapter 15 and 16.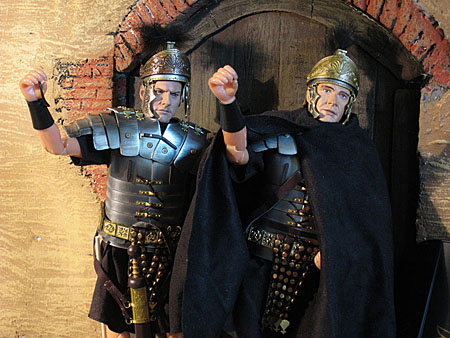 The set of the praetorian encounter is the well on mudddy road set. This chapter was a lot of fun. Now I hope, that my intention works.
---
I was offline for a while and had to fight some computer problems. But I'm still in time to start season 2 as scheduled. Many thanks to Colleen O'Neill for the proofreading of the new season. Colleen your work is great!
There's nothing to say about the new chapter. You know the characters and locations already. So, here we go. Have fun with the new season.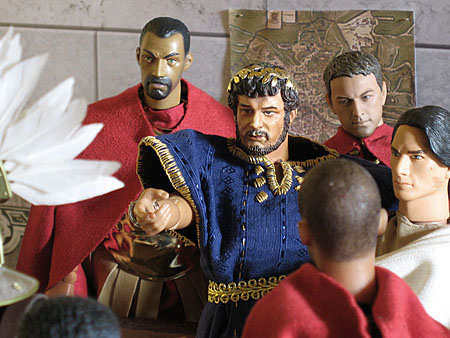 ---