It was a long break, but now Memento Mori is back with a new Chapter on every weekend. I like to thank Colleen O'Neill for the proofreading and for transforming my broken English into a propper language. You do a great job, Colleen.
As usual here are some little "making of" notes.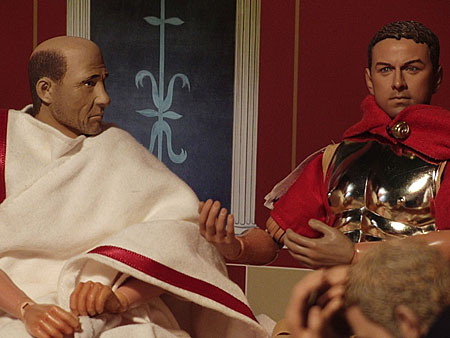 The first scene takes place in the house of Senator Piso. Faenius Rufus tells what happend on the prefecture. The location has been introduced before. I did the wallpaper design in Photoshop. It's based on some pictures I took in the APX.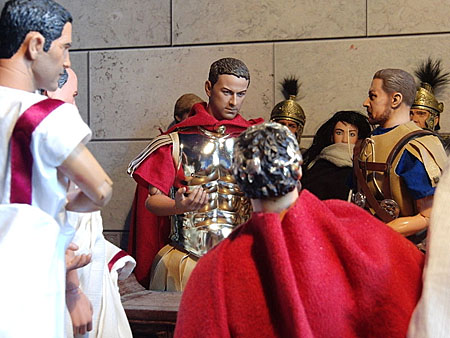 Then we have a little flashback to the prefecture, where we see the Epicharis/Vollusius Proculus confrontation. This scene takes up the yarn from Chapter XXXIII. Arrested Again I used a poster as the main background.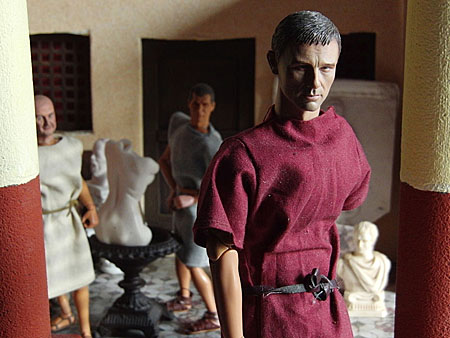 In the 3rd scene Marcus takes Afer to the workshop of the sculptor Sulpicius Castor for the sketch of Birdface. The Castor head sculpt is the Harrison Ford – Blade Runner head from Lonnie painted by Okieh2 from the AFD Board. His helper is the Chan Ada Jim Morission head sculpt. The location is a mixture from different parts of the Subura set. I put in most of my Roman sculptures to create the look of a sculptors workshop.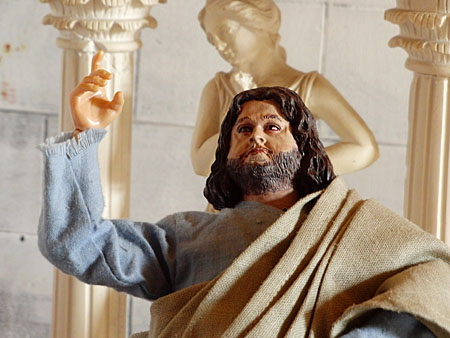 The last location is again a quick improvisation using parts of the Subura set. The barker is the Jorge Garcia 'Hurley' head from Lost sculptured by Chan Ada.
And here are the six new pages:
English Version
German Version
You may like to have a look on the last seasons. Here is the content page:
Content
Inhaltsverzeichnis