This weekend I'm not able to do an update on the Memento Mori comic. I'm the organizer of this years AFD Contest and I'll be busy with this job, so no time for Marcus and Lucius this week.
Here are the figures I made for the contest. They made it to number 4 in the top ten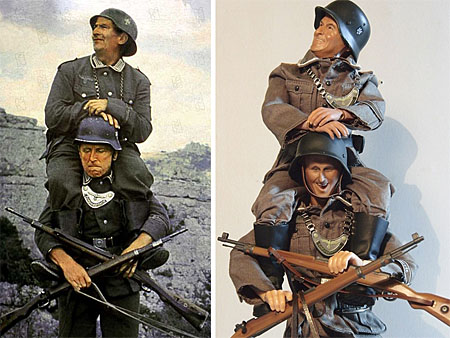 A bash using the HeadPlay heads of Louis de Funès as Stanislas Lefort and André Bourvil as Augustin Bouvet.