---
Ich muss gestehen, dieses Thema fand mich zunächst recht ratlos vor. "Klick or Treat" das sagte mir gar nix. Also erst mal googeln. Der erste Versuch machte mich auch nicht schlauer. In exakt dieser Schreibweise, Klick auf Deutsch und der Rest auf Englisch, das führte nur zu einer Forumsseite über irgendein mir nicht bekanntes soziales Netzwerk, wo man durch Klicks Punkte sammeln kann. Hm, das konnte es ja wohl nicht sein, Also versuchte ich es mit einem englischen Click und bekam erst mal Click and Treat angeboten.
Das ist eine Konditionierungsmethode, die in der Hundeerziehung angewendet wird. Das schien mir ein ganz schönes Thema zu sein, zumal MiniMe erst neulich zwei neue Hunde bekommen hat. Die Vierbeiner schien sein Geklicke aber nicht sehr zu interessieren…
weitersuchen…
Meinten sie vielleicht…?
Das ist einer der Halloween Sprüche mit denen Kinder auf die Jagd nach Süßigkeiten gehen, also ähnlich wie Süßes oder Saures.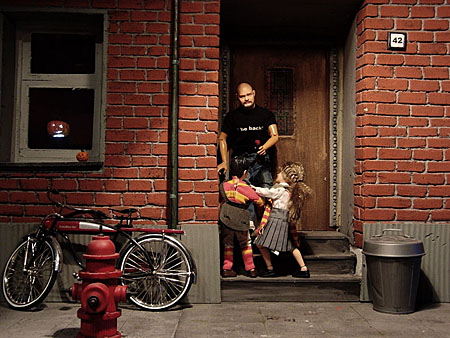 Da Halloween ja kurz vor der Türe steht, schien mir das eine heiße Spur zu sein. Also hielt MiniMe ein paar Süßigkeiten für die Kids bereit.
Und dann noch…
Click or Treat…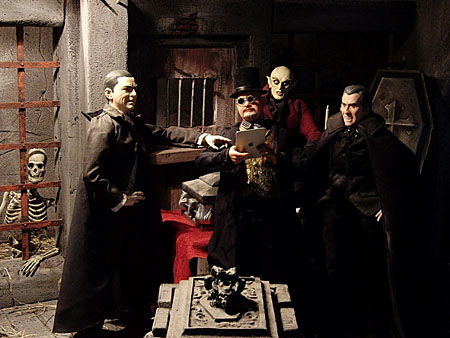 …ist der Titel eines Buches: The Best of Halloween and Horror on the Internet.
Also wieder Halloween, diesmal in Verbindung mit dem Internet. Der Zusammenhang wurde mir zwar nicht ganz klar, denn schließlich gibt es ja zu Allem was im Internet und warum dann eine Halloween-Internet Verbindung in einem Thema konstruieren und nicht einfach nur Halloween als Thema nehmen? Wie dem auch sei, hier ist dann meine Interpretation zu Click or Treat.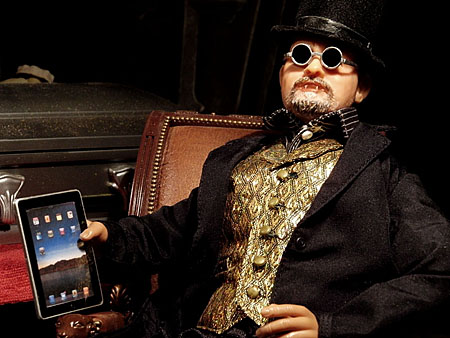 Bin ich nah dran???
---
---
---

Some good news on Memento Mori. The Forum Traiani will support my Memento Mori comic with some scale matching items like relief, statues, busts, etc.
You'll find some awesome Roman stuff in their online-shop: www.der-roemer-shop.de/
stay tuned for some pictures of the first items coming within a couple of days.
---
Yesterday I went with Andre (McGee) to the Actionfigurado in Duiven. It was nice as always to meet the folks from blogs 'n' boards. And as always I spend more money than actually planed. Here's what I brought home from Duiven: The DID Writing Table, a M4 Case from GoGoGo, (I'll use this one as a stage case) The Bits & Pieces Set from Shrunken Head Studios and a Phicen Seamless Body.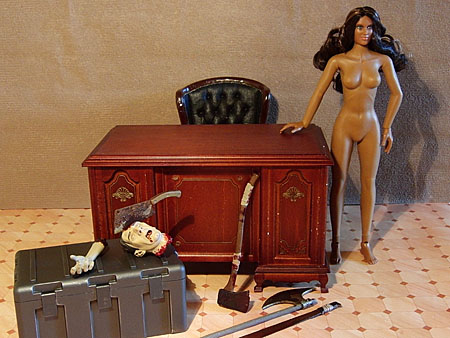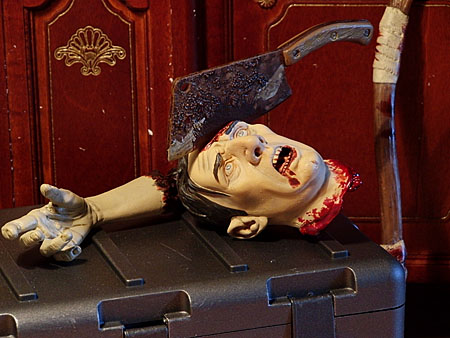 ---
…a fireplace and an Einstein bust.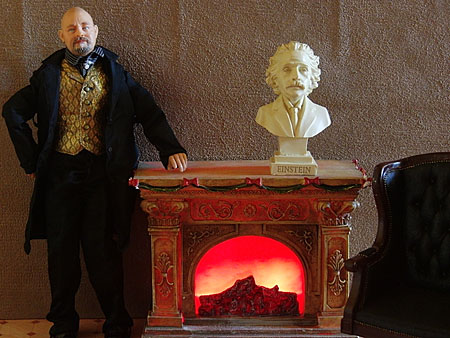 ---
---
---
Here is the final chapter of season 3. Again I used Tacitus as my source of information. Here's what he wrote in book 15 of the Annals:
[15.57] Nero, meanwhile, remembering that Epicharis was in custody on the information of Volusius Proculus, and assuming that a woman's frame must be unequal to the agony, ordered her to be torn on the rack. But neither the scourge nor fire, nor the fury of the men as they increased the torture that they might not be a woman's scorn, overcame her positive denial of the charge. Thus the first day's inquiry was futile. On the morrow, as she was being dragged back on a chair to the same torments (for with her limbs all dislocated she could not stand), she tied a band, which she had stript off her bosom, in a sort of noose to the arched back of the chair, put her neck in it, and then straining with the whole weight of her body, wrung out of her frame its little remaining breath. All the nobler was the example set by a freedwoman at such a crisis in screening strangers and those whom she hardly knew, when freeborn men, Roman knights, and senators, yet unscathed by torture, betrayed, every one, his dearest kinsfolk.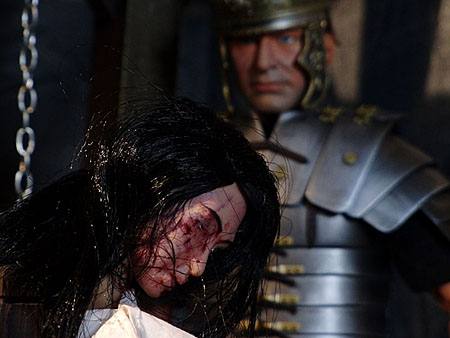 Season 4 will start in January 2012. Follow this blog for information about new items, figures, sets and further information about the upcoming new season. I hope you liked season 3. Your comments are always welcome.
And here are the 7 new pages:
English Version
German Version
You may like to have a look on the last seasons. Here is the content page:
Table of Content
Inhaltsverzeichnis
---