---
#10 goes to the Birkenstock Collection by Bandai.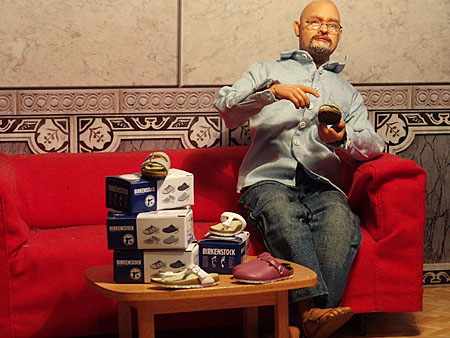 I love such exact miniatures. And the sandals are simply amazing and are 100% identical to the originals. The only drawback, they could be a little bigger. It would have been nice, if Bandai also had released some pairs of sandals for male figures.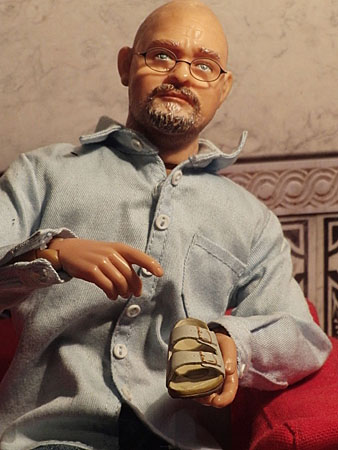 See my review here.
---
It's time again for my personal Top Ten purchases of the year. My budget was limited, so you won't find any bloody expensive Hot Toys figures in my list. Some of the toys are brand new and hit the toy market this year. Some of them are older items and ebay finds. So stay tuned and see who takes a seat on the sofa
---
Here are some new Roman textures for season 4. They are based on pictures I took at the Pompejanum, Aschaffenburg.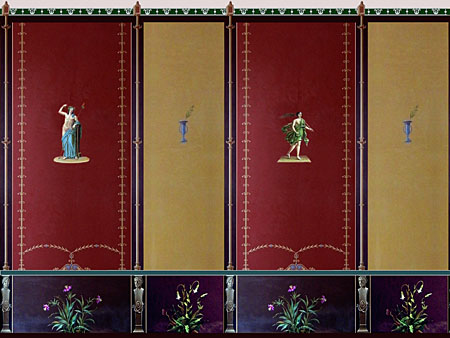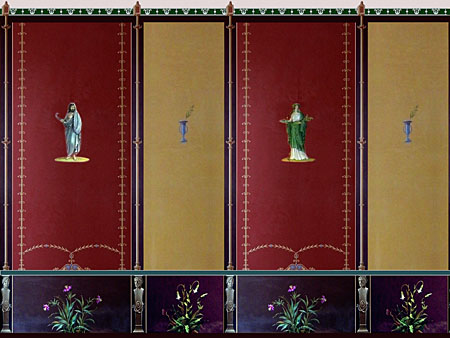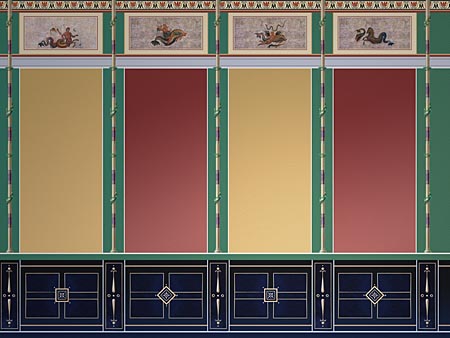 ---
Sparkling Miracle
Als ich dieses Thema bekommen habe, dachte ich erst nur: Oh weh, oh weh! Da es ja kurz vor Weihnachten ist, kam mir als erstes die ganze kitschige Weihnachtsbeleuchtung in den Sinn, die man zur Zeit ja allen Ortes sieht. Sowas wollte ich echt nicht zum Thema machen. Ich hab dann doch noch etwas gefunden, was für mich ein wahres Funkelwunder war – Der nächtliche Himmel über dem australischen Outback.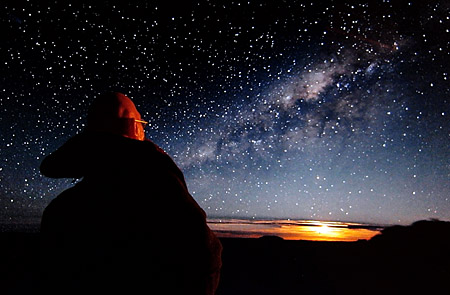 ---
---
The 1 / 6 Girls felt that a girl can never have enough shoes. Now here is a little review of the Birkenstock sandals from Bandai.
The range includes 6 models. You'll get them as a set of 6, but you can order a single pair as well.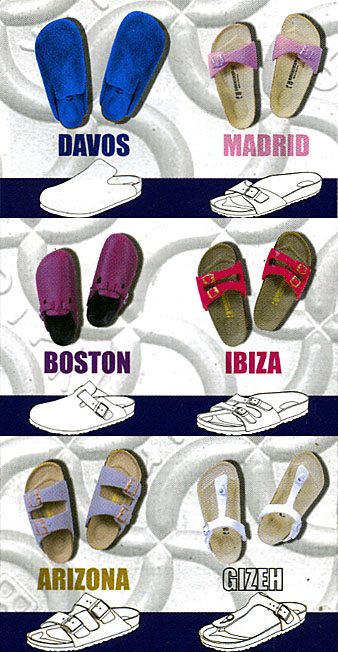 I ordered on ebay in Hong Kong. The set took me € 16.71 plus 5.81 shipping. A very good price performance ratio for 6 pairs of sandals I think.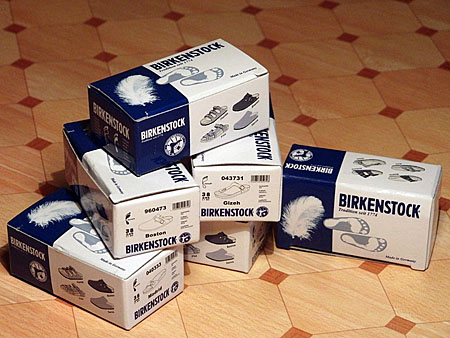 They come in very true to style small 1/6 shoeboxes. Unpacked they look like this: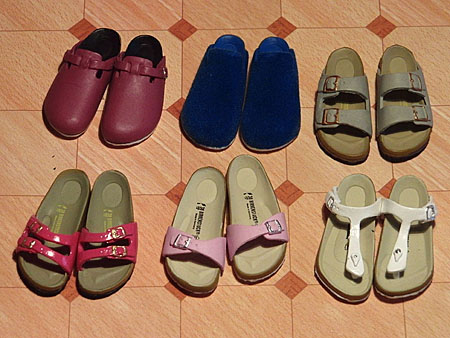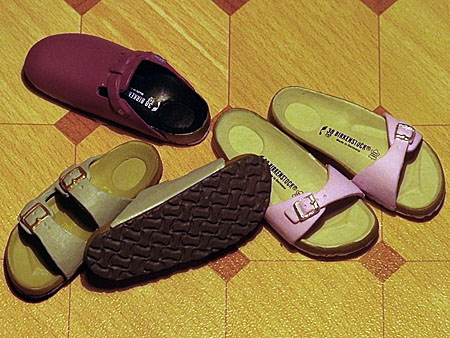 I'm really impressed by the richness of detail. The foot bed, the label, the sole, everything exactly matches with the 1 / 1 models.
As in the 1 /1 world the sixthscale ladies have different sized feet. The girls from Triad Toys Otaku have too big feet. They definitely don't fit them. All in all the sandals are rather small and cramped. That's no problem, if you want to use them only as a part of decoration in a diorama. But let's see, who can wear which sandals.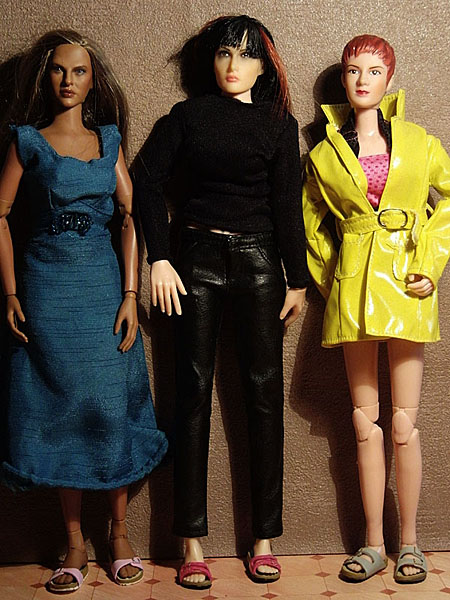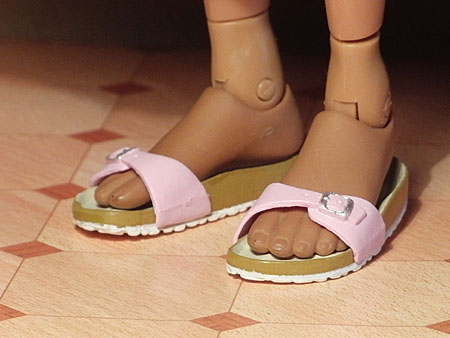 Universally applicable is the "Madrid" model. This fits almost all standard types such as Cy Girls, S1-Triad Toys and Hot Toys.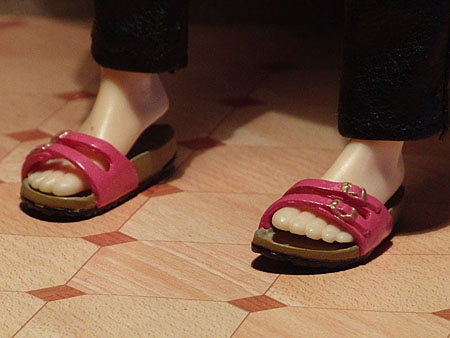 A little more difficult it is already the model "Ibiza" It needs a slim foot. They fit easily ZC Girl Eve.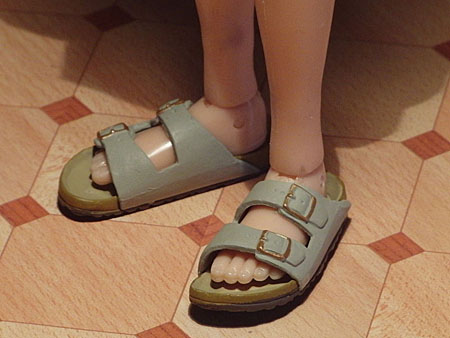 "Arizona" needs an even smaller foot. The length is okay, but they are too tight around the foot to get into it. They can be worn by female Dragon figures.
All other models do not fit first. Unless the figure has really small feet, like The Obitsu figures.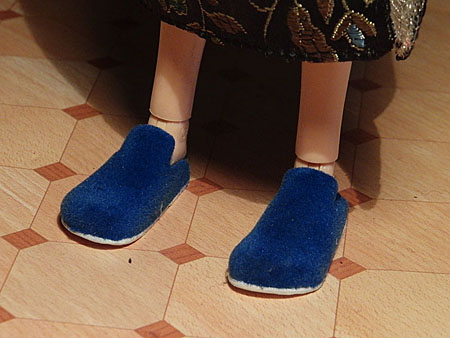 If you have some extra feet, you can grind them for the closed models "Davos", "Boston" and "Arizona"
Then you can also make these models suitable.
The model "Gizeh" has a toe strap like flip-flops and therefore they are only good as a prop in the decoration.
---
Kitschy
Meine erste Assoziation zum Thema Kitschiges war Twilight. Das ist Kitsch jenseits der Schmerzgrenze. MiniMe veranstaltete zu dem Thema ein kleines Symposium und diskutierte mit namenhaften Experten. Vorläufiges Fazit: "Real vampires don't sparkle!"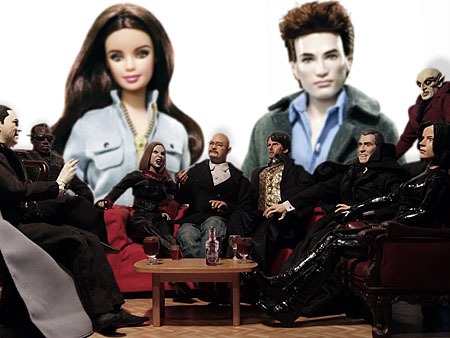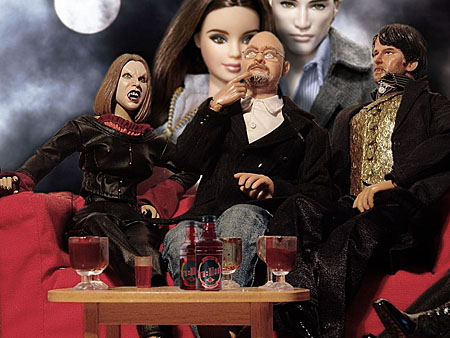 Was mich interessieren würde: Wer ist euer Lieblingsvampir?
---