---
---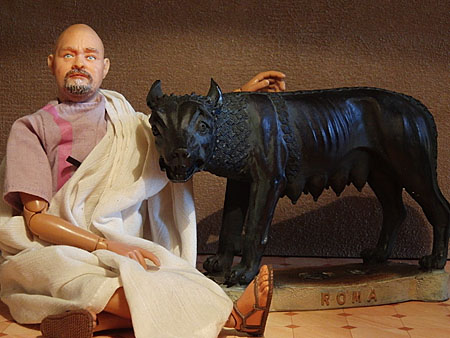 I found the Lupa Capitolina in 1/6 scale on Ebay. I removed the twins, because they were an addition of the Renaissance. Until recently it was widely acknowledged that the statue was an Etruscan work dating from the 5th Century BC. New research results gave a very precise indication that the statue was manufactured in the 13th Century.
Nevertheless I will use the statue.
Cicero mentions a statue of the she-wolf as one of a number of sacred objects on the Capitoline that had been inauspiciously struck by lightning in the year 65 BC.
Then the wolf was possibly the medieval copy of a damaged, Etruscan sculpture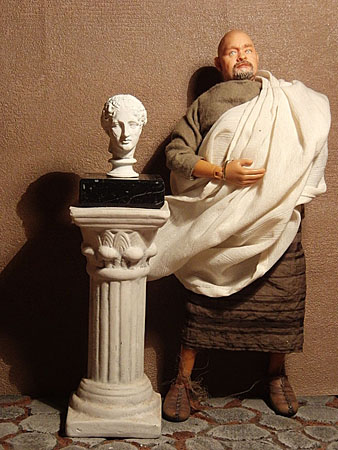 I found this head on a toy fair in Cologne. Doesn't she look a bit like Agrippina Minor? The column is a candleholder. It was a present from Husy Husemeyer.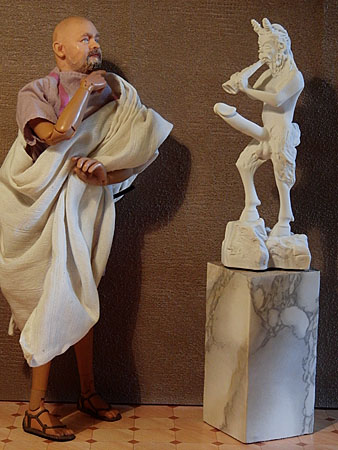 I found this little Satyr on Ebay a couple of month ago.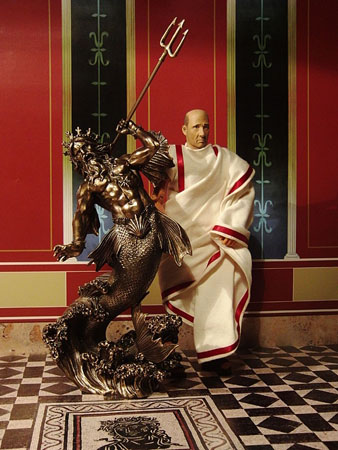 another ebay find: a Poseidon/Neptune statue.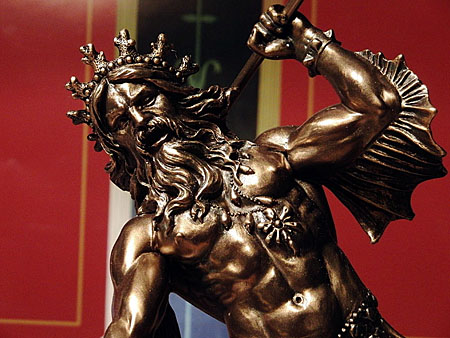 ---
Here are the Roman props from my sponsor (Römer-Shop)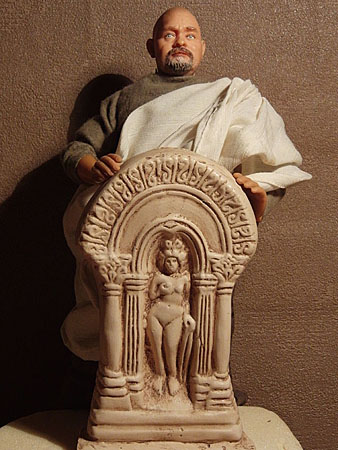 A little Venus home altar.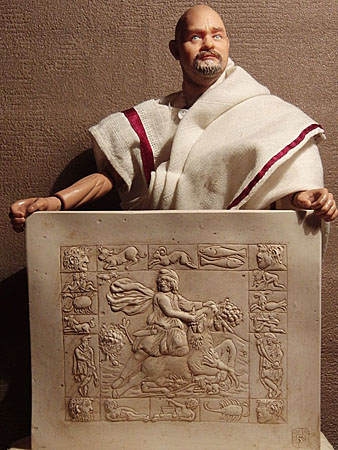 Mithras relief.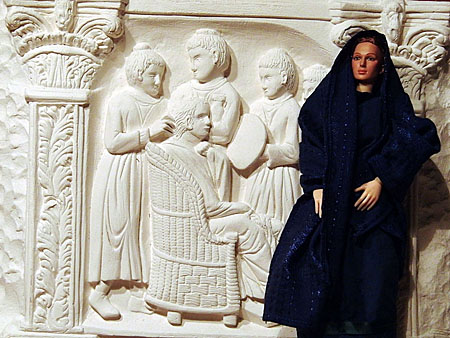 Relief showing a hairdresser scene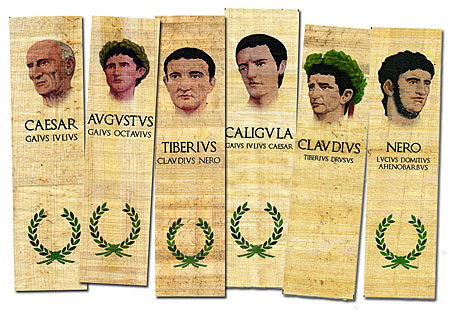 some papyrus book marks showing the Julio-Claudian dynasty. I think they will look nice as a wall decoration.
---
---
---
Daily Hero
Ein neues Jahr hat begonnen und ich habe mir lange überlegt, ob ich noch weiter bei Projekt 52 mitmache. Ich versuche es mal, werde aber wahrscheinlich dieses Jahr nicht dazu kommen, alle Themen zu bearbeiten. Neu ist, dass jetzt alle Themen für den ganzen Monat am Monatsanfang veröffentlicht werden und man wählt dann die Reihenfolge in der man sie bearbeitet selbst. Ich beginne mal mit dem Thema Alltagsheld Das ist natürlich mein MiniMe.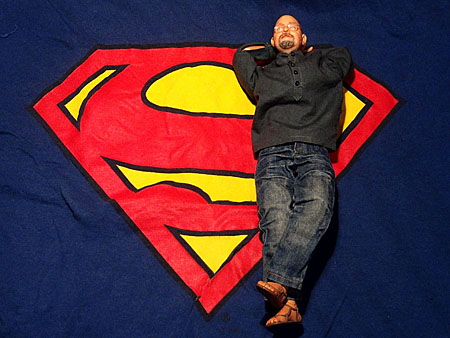 ---
---
And the winner is…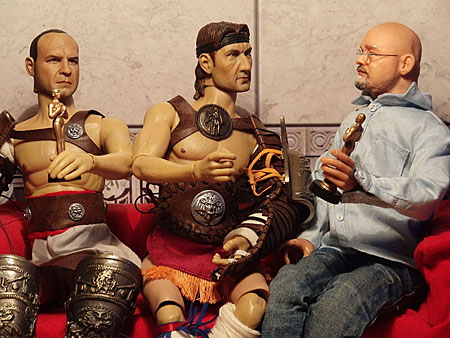 You know that ancient Rome is one of my main topics, So, it's no surprise that the winners are the new awesome gladiators, Celadus a Thraex and Astacius a Retiarius made by Kaustic Plastik. The two figures are truely outstanding and Kaustic Plastik is on the best way to become my favorite company. They are located in Rome and that's the best place for working on historically accurate figures and they focus on ancient figures!!! A new Roman legionnaire will come soon and they have plans to bring us more marvelous Romans. I can't wait to see the Secutor. One more remarkable thing about Kaustic Plastik is, that they keep in touch with their customers. For example you can find them on the OSW Board, where they answer questions of their customers.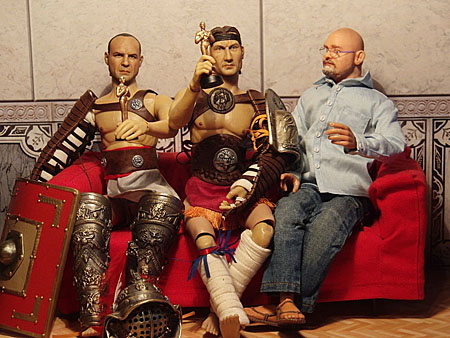 They planed to do a Murmillo first, but when ACI announced Flamma, Kaustic Plastik changed plans and produced a Thraex, what redounds to the customer's advantage, getting now three classes of gladiators. Big compliment! For me Kaustic Plastik is the company of the year and one of the hottest rockets on the market.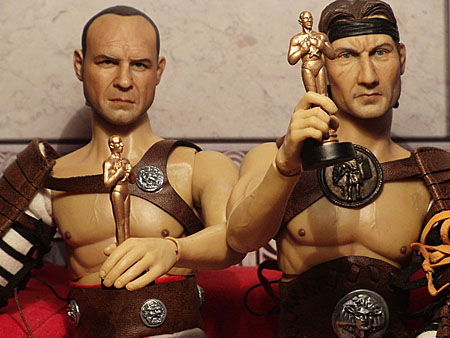 ---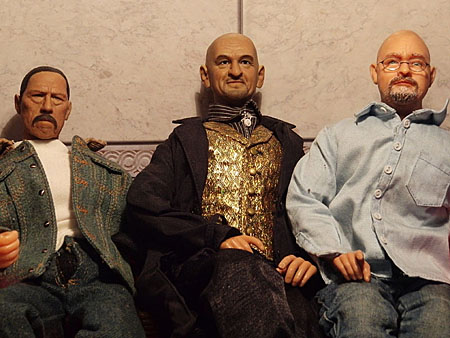 2011 I got 10 new Head Play heads: Danny Trejo, André Bourvil, Louis De Funès, Kevin Spacey, Hugh Hefner, Ben Kingsley, Sean Connery, Tobin Bell, Anthony Hopkins and Steve Austin. I will use them first for my Memento Mori comic. Head Play brought us more than 100 high quality heads and made customizers dreams come true.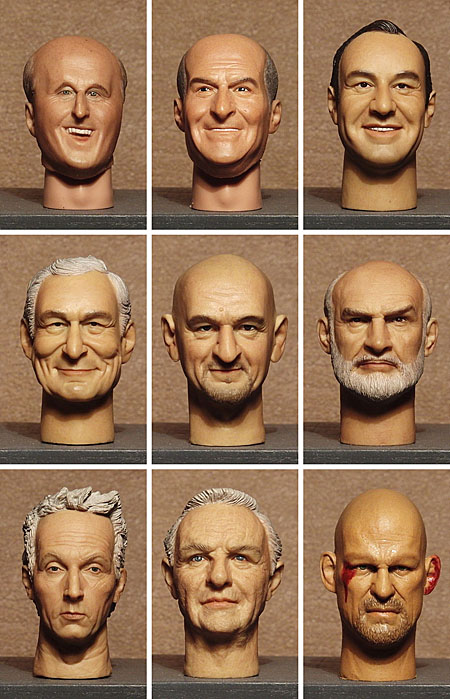 ---