Here are the props I found at Pompeii.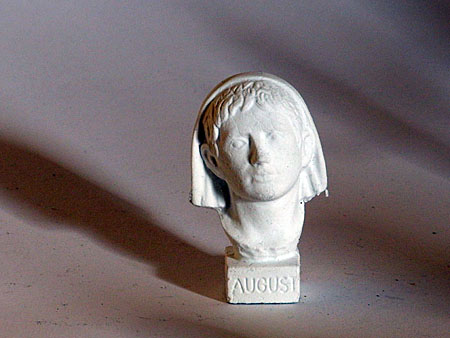 I hoped to find more busts of the julio-claudian emperors like the Ceasar bust I bought in Rome, but I had no luck. All I found was this little Augustus head.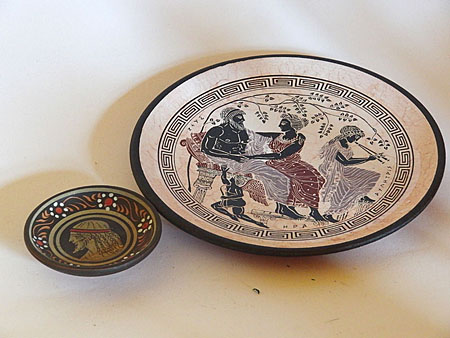 Two plates. I'll probably use the big one as a table.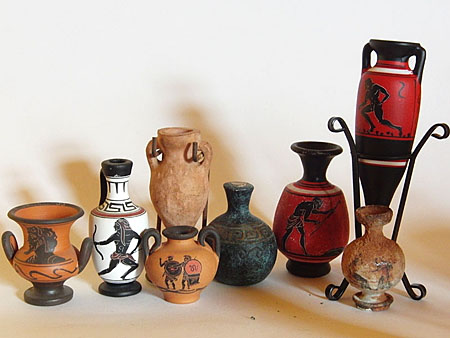 Some new amphoras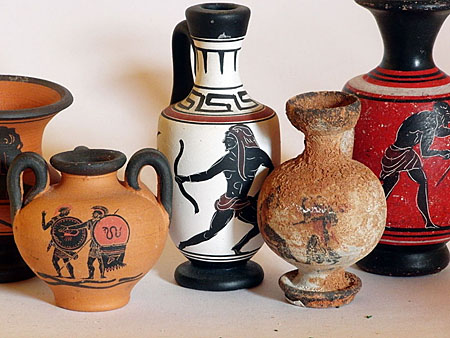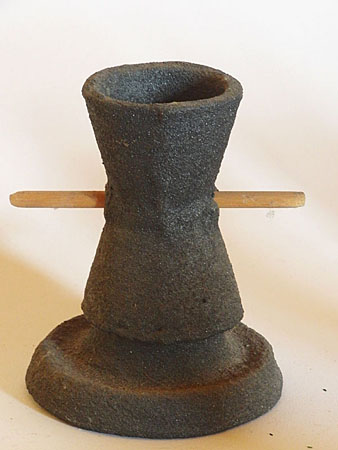 The miniature of a flour mill.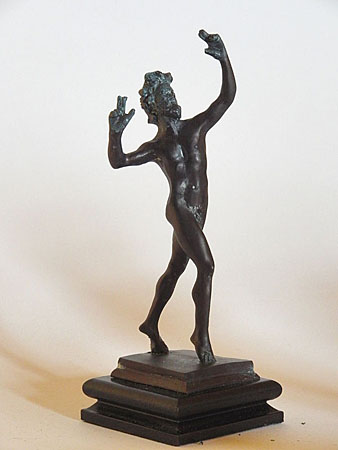 The faun will be used for a water basin.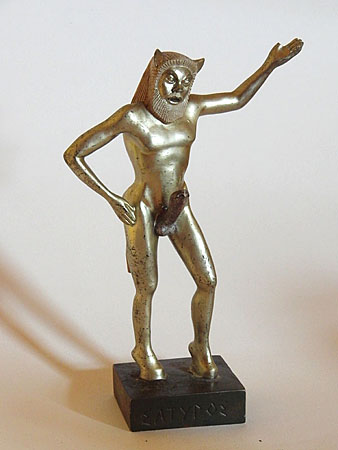 Priapus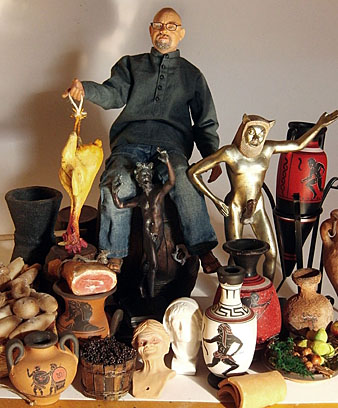 A picture for size comparison