A Well on a Muddy Road
A little progress in the Subura. The well is ready. I wrote already about the construction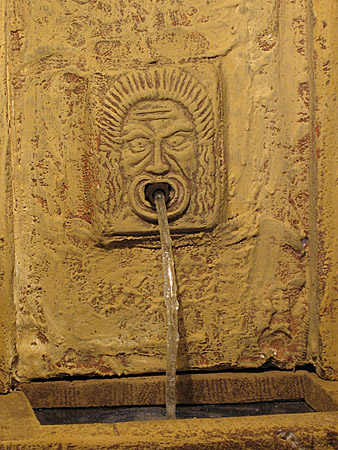 I used plaster bandages and some plaster to blend the mask into the wall. On the floor of the well is a little mosaik. You can't see it, because of all the bubbles in the water. But that's like Robert De Niros silk Al Capone underwear in the The Untouchables. You never see it, but I know it's there.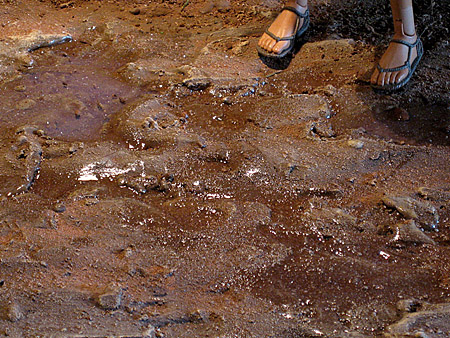 Not all the streets in ancient Rome were paved. So I worked on a a part of a muddy road. I used plaster for the structure and pushed in some footprints, some wheeltracks and some hoofprints. For the puddles near the well I took model water.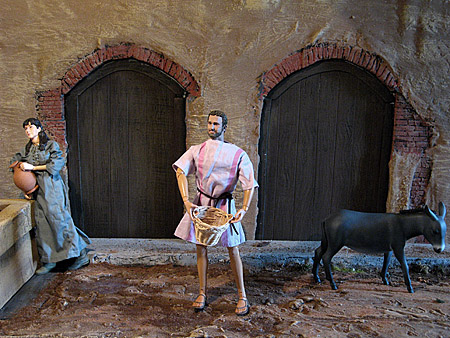 In the background you see an old warehouse. For this I conected some of my Modur oddments with some plaster bandages. This building will get a second floor made out of my Heki-Dur wood imitation.