Signifer, Cornicen, Vexillarius & Aquilifer
The Vexillarius is the original Ignite figure. For the Cornicen I build a cornu, using an infusion tube, some wooden pearls on a plastic stick and some Green Stuff. The Signifer got a mask, made out of an old Dragon head. On the top I used Green Stuff and stamped some ornamental tribes into it.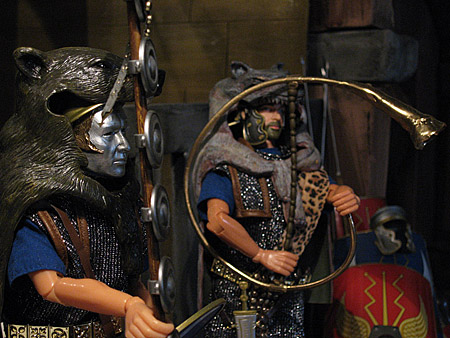 For the eagle I took a Schleich eagle. The arrows are from ToyBiz 6 Inch LotR figures. In a toy shop I found a lion that was useble for the animal skin.