III. Campfire Tales
This week there is an update with only two pages. Don't worry, in the future you will find some updates with 5 and 6 pages as well.
German version
English version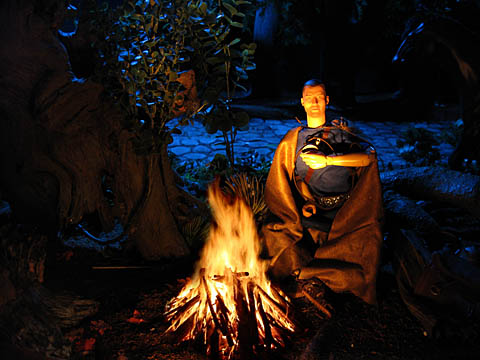 Making of: The set was built on my living room floor. I used the streets from the Subura set and some of my fake trees for it. The Roman travel carriage was introduced some months ago.
For the night look I used again the blue foil and my fog machine. For the shine of the fire I worked with some little orange LED spots. The fire itself came in post-production to he scene.
new figures: for Kaeso I used the ACI Russell Crowe Head. Vespasianus is again a Chan Ada Headsculpt. The figure was in one of my teasers as well.
History: Titus Flavius Vespasianus will become emperor in 69AD. If you like to read more about him, here is the Wikipedia link.