VI. Ambush
This is the last chapter of the Britannia flashback. It centers more on Lucius Trebonius. In the end of the chapter we return to the main plot. Find the four new pages here:
English version
German version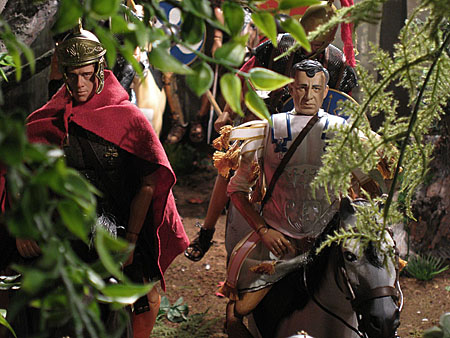 Making of:No changes here. This is again the Britannia set only with more trees and plants in it. I took my usual f/x make-up technique. For the killing of the blonde barbarian I used an old plastic blade, stuck to the derma-wax.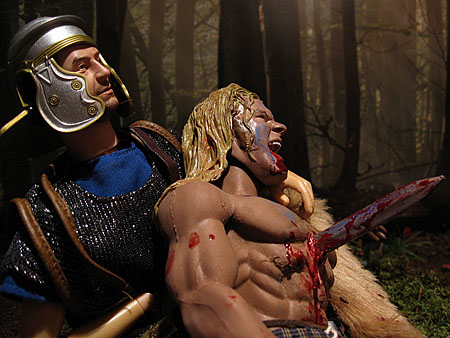 New figures: The shouting legionaire is a custom head. It was an ebay find in Spain. Then we have Kurt Russel as the first barbarian and a Jakks Pacific wrestler head on a Hot Toys muscle body for the shouting blonde guy.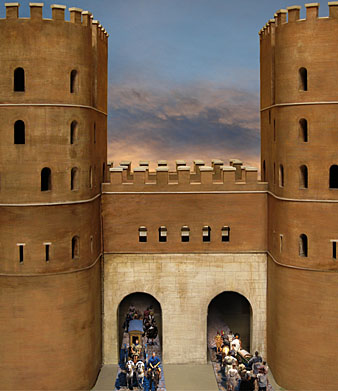 The last page takes us back to the campfire. Nothing new to discribe here, apart from a different light and more fog for the next morning pictures. The last two images are composings based on a picture of the model of a Roman city gate. I took the picture last year in a museum in Rome.