VII. The Where, the How
Tomorrow I wont be at home, so the Memnento Mori update comes already today. The three new pages are located here:
English Version
German Version
Castra Praetoria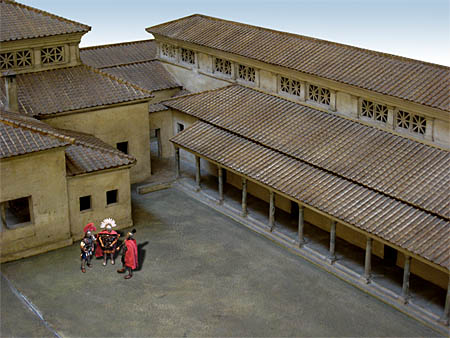 Again I took the pictures for the composing of the establishing shots in my favourite Roman museum.
For the rest of the scene I used a simple modur wall in the background.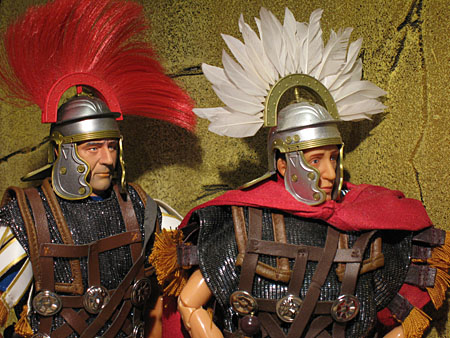 The two new introduced figures are from Ignite. Sulpicius Asper got a new Dragon head (Moore/Gibson). Gavius Silvanus is the original Ignite figure. Actually Silvanus was a tribune.
Nero on Stage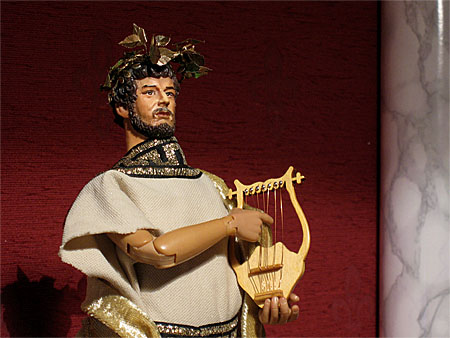 The stage set is a quick and dirty improvisation. The Nero head sculpt was done by Chan Ada. Tigellinus is the Andrea head by Twisting Toyz. The inspiration for the scene came from the annales of Tacitus.