The Terminator
I used the factory set for some Terminator pictures as well. The first series is with the McFarlane Terminator.
I used a blue filter foil and my fog machine for the shooting.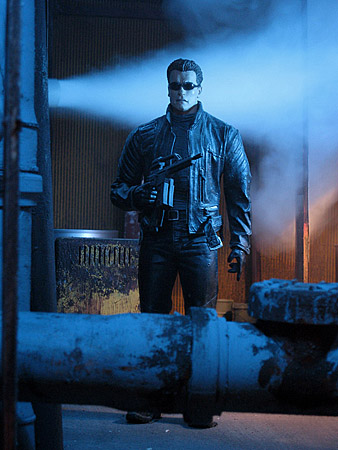 The second series was done with a custom figure. Again I used the fog machine and some orange filter in order to create the atmosphere of the steelwork in the last scene of the movie.