The New Comic is Online Now
Behind the Curtains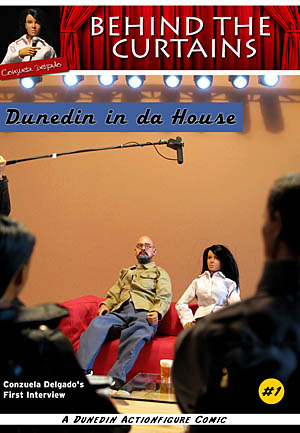 The new comic is online now. It's a prequel on the upcoming story of the adventures of a rock band. I will introduce a new character every Saturday to the discussion. So here you can take impact on the figures of the story. I will introduce 9, maybe 10 characters. But only four will make it into the band. Who? That will be your decision.
The first character is Matthew Doyle. The introduction of the figures can be found in the category characters.
I will do the entries for this game in English and in German. It's up to you, which language you prefer. I will try to translate the important facts, to make them available for all. Have fun.
Der neue Comic ist jetzt online es handelt sich um ein Prequel zu der in Vorbereitung befindlichen Geschichte über die Abenteuer einer Rockband. Ab heute werde ich an jedem Samstag einen neuen Charakter vorstellen und zur Diskussion stellen. Ihr könnt hier also Einfluss auf die Figuren der Geschichte nehmen. Ich werde 9, vielleicht auch 10 Charaktere vorstellen. In die Band kommen dann vier. Welche, das entscheidet am Ende ihr.
Der erste Charakter ist Matthew Doyle. Die Vorstellung der Figuren findet ihr in der Kategorie Characters .
Die Einträge zu diesem Spiel werde ich zweisprachig in Deutsch und Englisch vornehmen. Es sei Euch überlassen in welcher Sprache ihr schreibt, ich werde versuchen alle wichtigen Facts zu übersetzten, so dass sie allen zugänglich sind. Viel Spaß.