XXXVI. The Killing of Nero
The new chapter is online now.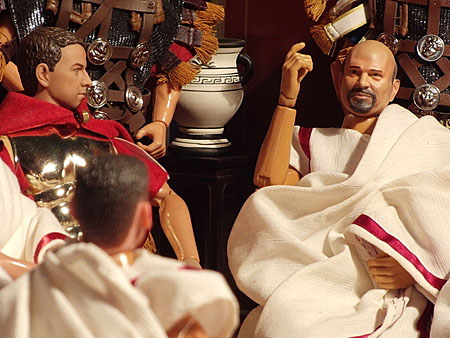 We return to the house of Piso, where the conspirators take a decision.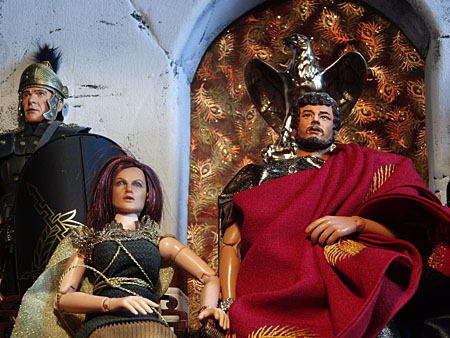 The killing of Nero is based on Tacitus' Annals book 15 (53.) In an imaginary flash forward we witness the homicide. The set is again an improvisation using parts of the Subura set and some new props like the humidifiers from Asia Scale Store and the golden eagle.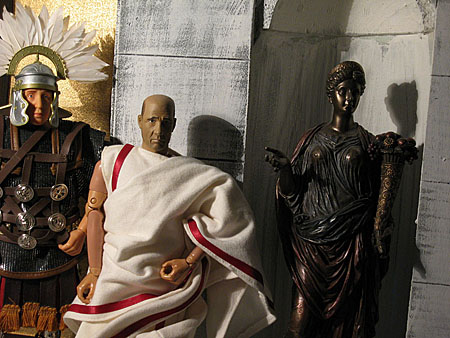 The temple shots were done in the Subara set.
And here are the six new pages:
English Version
German Version
You may like to have a look on the last seasons. Here is the content page:
Content
Inhaltsverzeichnis