XXXVIII. Thrasea
The new chapter is online now. Marcus meets senator Thrasea and gets some new information about the murdered senator Laelius. And later we find out, how Birdface looks.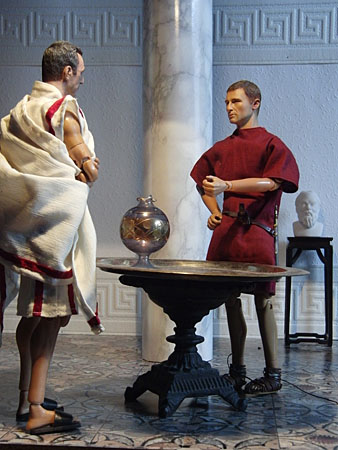 For the background of the Thrasea set I used a cardboard, printed with floral pattern and a Greek wallpaper border. The table is a candleholder with a little Egyptian plate on top.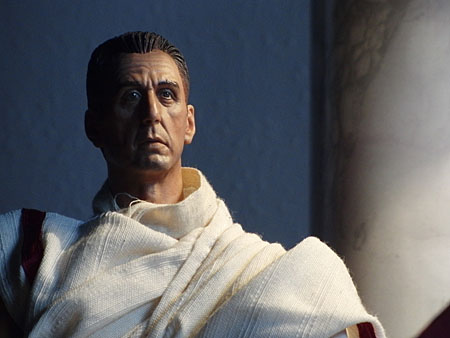 Senator Publius Clodius Thrasea Paetus is played by Al Pacino. This is the Bagheria / Godfather head from ArtFigures.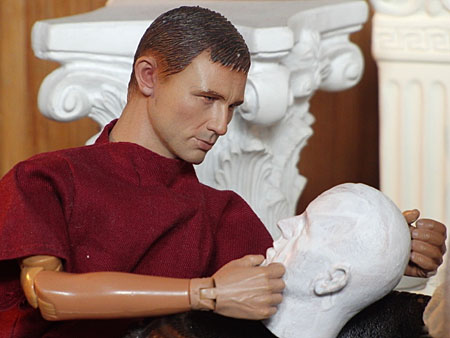 In the second scene we return to the workshop of the sculptor Sulpicius Castor to see the portrait of Birdface. (a Chan Ada head) If you like, to do a little detective work, search for Birdface in the past chapters. He appeared five times. Sometimes hard to find, because we see only a small part of him. Can you find him and solve the mystery? Then drop a line in the comments.
And here are the 6 new pages:
English Version
German Version
You may like to have a look on the last seasons. Here is the content page:
Table of Content
Inhaltsverzeichnis