Phelloplastik – Cork Models
Next I visited Schloss Johannisburg to see the collection of cork models made by Carl May and Georg May.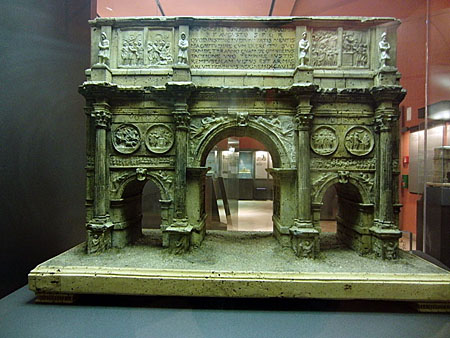 "BEARING ROME ACROSS THE ALPS …"
was the phrase coined when travellers to Italy and lovers of architecture brought back beautiful and costly models of ancient Italian architecture recreated in cork as souvenirs. Cork models as souvenirs and objects of study first appeared in Rome at the beginning of the classicist period in architecture which was coupled with a modern study of classical antiquity and a growing interest in the ancient world amongst educated Europeans (Grand Tour). Around 1800, cork was a material which was used frequently. Every eight to ten years, the cork oaks in Southern Europe were stripped of their cork. To make them suitable for models, the curved cork boards first had to be flattened for a long time in presses, before they could be shaped using a variety of sharp tools. But the pliable, porous cork was ideal material for faithfully portraying the stonework of buildings, battered by time. The precision was important, the scale and the proper appearance. Agusto Rosa, the Roman architect who earned himself an extra income producing models of from a wide variety of ruins in and around Rome, is generally considered to be the inventor of exact architectural modelling in cork. The theology professor from Würzburg, Franz Oberthür, who once visited Rosa during a trip to Italy, gave the new modelling technique the name of "Phelloplastik" (from the Greek: phello = cork).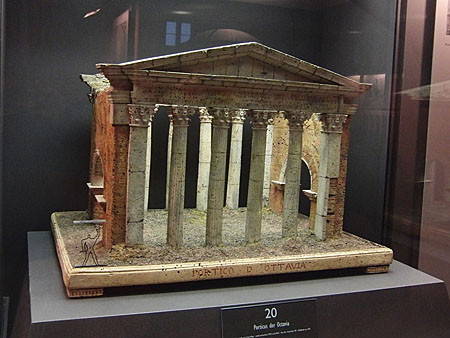 Among those who followed in the wake of Agusto Rosa's death, Antonio Chichi was the most successful representative of architectural cork modelling in Italy. His models were prized collectors items which in turn adorned art cabinets throughout the whole of Europe. The Nestor of German cork models was Carl May, a confectioner of the Court who cherished an interest in art. He came up with the brilliant idea of replacing the perishable decorations of icing, animal fat or coloured sand with his cork models, which he placed as festive decoration on the magnificent tables to inspire erudite conversation about historical monuments and works of art. These fascinating lifelike models, depicting classical works of architecture as well as German castles and ruins, soon became coveted collector's items, thus finding their way from the table centrepiece into art cabinets all over Europe. They were not infrequently used for architectural studies. The fascinating art of sculpturing in cork, of Phelloplastik, saw only a very short life. For a brief period it blossomed, following the rise and fall of classicism in architecture.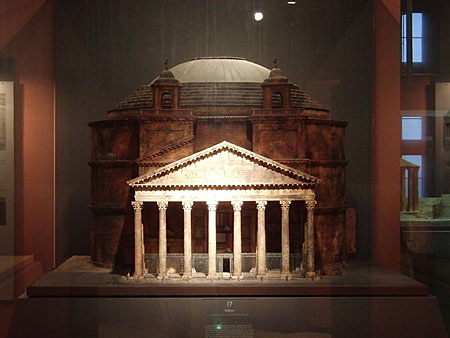 If you like to see more, I posted my pictures of the collection on the AFD-Board