XL. Strange Behavior
Here's the new chapter. Sorry for the little delay.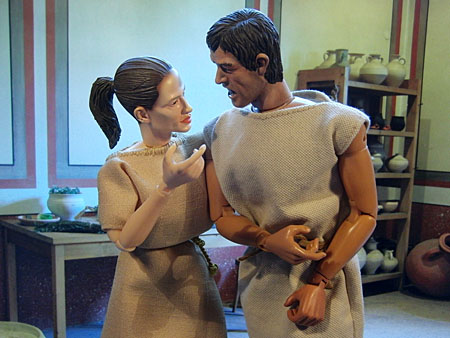 The main scene takes place in the kitchen of the Scaevinus house. I worked again with a rear-projection. The two pictures of the background were taken in the APX Xanten Milichus was introduced in chapter I. It's a custom head, found on ebay Spain. His wife is the Jennifer figure from Dragon. Tacitus didn't mention her name, I call her Quinta.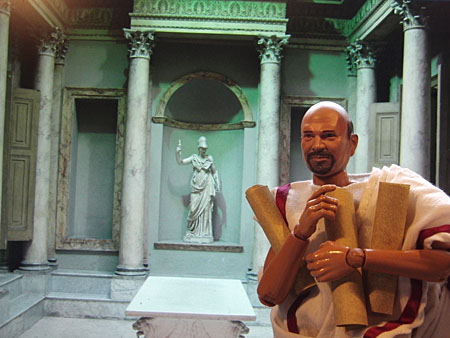 The library scene works with a rear-projection too. I took the background pictures in the Museo della Civiltà Romana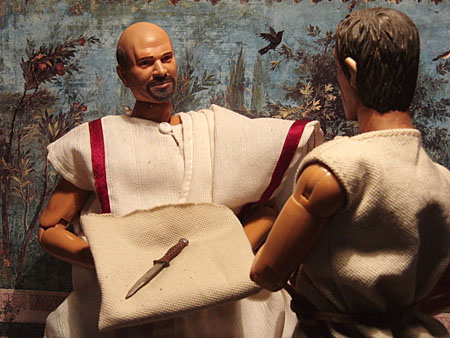 The other flashback pictures were taken in front of the usual Scaevinus background with the little poster showing the fresco from the villa Livia.
And here are the 4 new pages:
English Version
German Version
You may like to have a look on the last seasons. Here is the content page:
Table of Content
Inhaltsverzeichnis