Birkenstock
The 1 / 6 Girls felt that a girl can never have enough shoes. Now here is a little review of the Birkenstock sandals from Bandai.
The range includes 6 models. You'll get them as a set of 6, but you can order a single pair as well.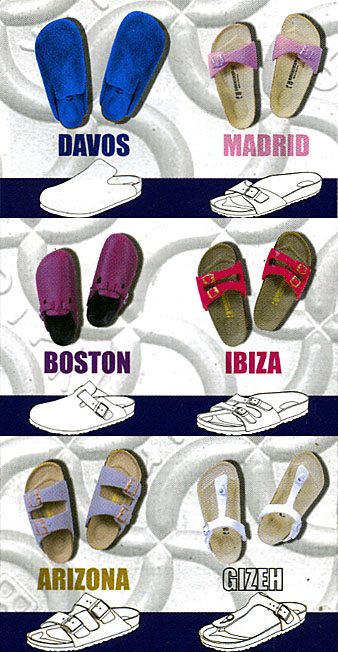 I ordered on ebay in Hong Kong. The set took me € 16.71 plus 5.81 shipping. A very good price performance ratio for 6 pairs of sandals I think.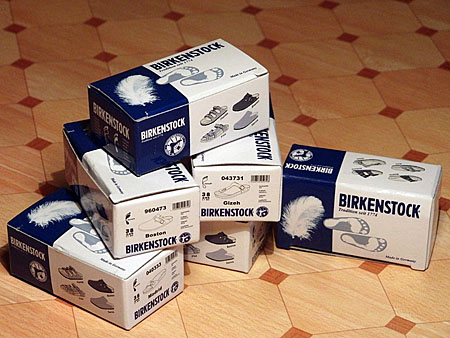 They come in very true to style small 1/6 shoeboxes. Unpacked they look like this: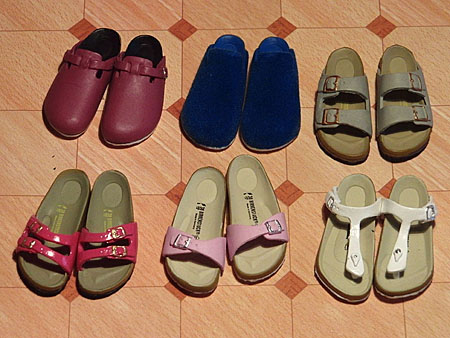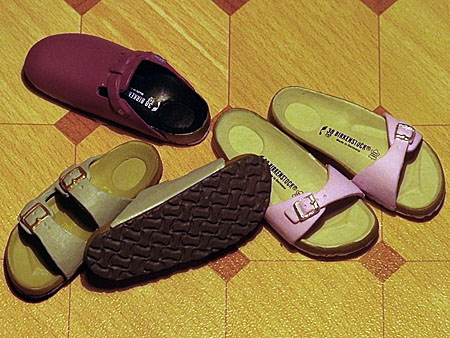 I'm really impressed by the richness of detail. The foot bed, the label, the sole, everything exactly matches with the 1 / 1 models.
As in the 1 /1 world the sixthscale ladies have different sized feet. The girls from Triad Toys Otaku have too big feet. They definitely don't fit them. All in all the sandals are rather small and cramped. That's no problem, if you want to use them only as a part of decoration in a diorama. But let's see, who can wear which sandals.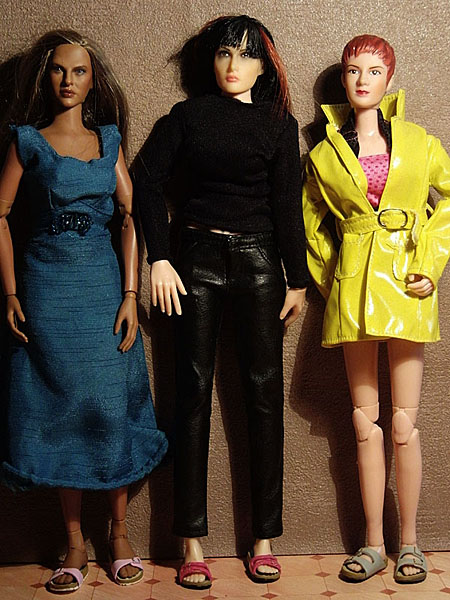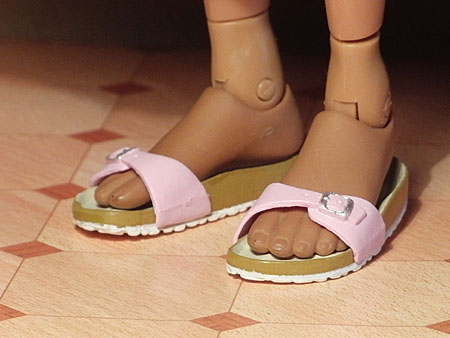 Universally applicable is the "Madrid" model. This fits almost all standard types such as Cy Girls, S1-Triad Toys and Hot Toys.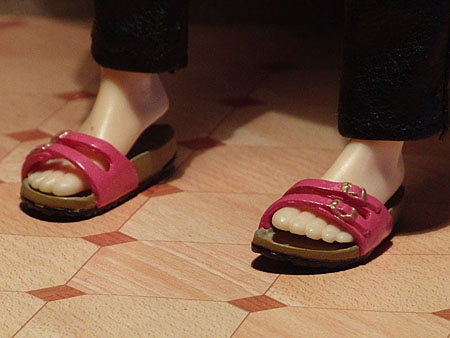 A little more difficult it is already the model "Ibiza" It needs a slim foot. They fit easily ZC Girl Eve.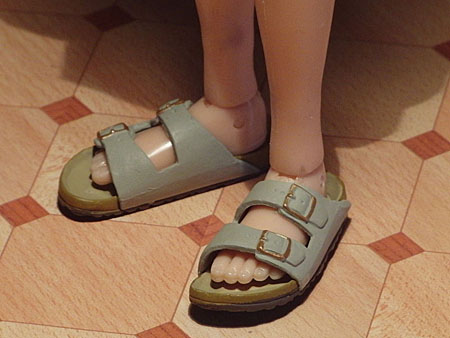 "Arizona" needs an even smaller foot. The length is okay, but they are too tight around the foot to get into it. They can be worn by female Dragon figures.
All other models do not fit first. Unless the figure has really small feet, like The Obitsu figures.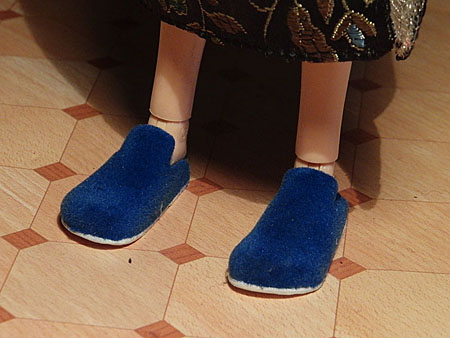 If you have some extra feet, you can grind them for the closed models "Davos", "Boston" and "Arizona"
Then you can also make these models suitable.
The model "Gizeh" has a toe strap like flip-flops and therefore they are only good as a prop in the decoration.