The Rocky Horror Picture Show
If there ever was a true cult movie, it is the Rocky Horror Picture Show. Vital Toys brought us Dr. Frank-N-Furter, Columbia and Riff Raff a couple of years ago. The scale was approximately 1/8.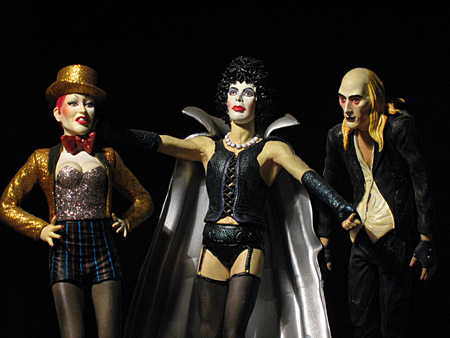 If I remember right, there were plans for a second run, containing Brad Majors, Janet Weiss and Rocky. I once saw pictures of the prototypes in a toy magazine, but, for what reason ever, they were never released.
Anyway…
Put your hands on your hips…