On one of the German boards we are talking at the moment about scale matching animals. So I did some shots of my rats, my cats and my snake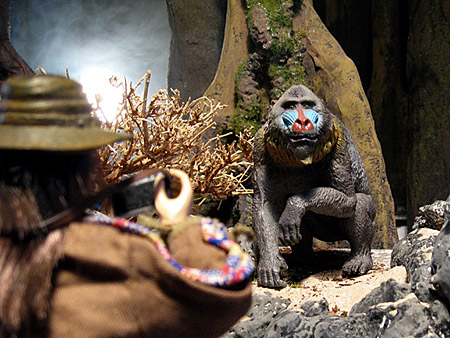 And about a year ago I bought this mandrill for only 2 Euro in the souvenir shop of the zoo in my hometown. A few days ago I shot this little chapter that I call "Mandrills in the Mist".
A Triad Toys girl is in the scene as well.