And here are my fave pics 15 – 11.
15. Frankenstein Monster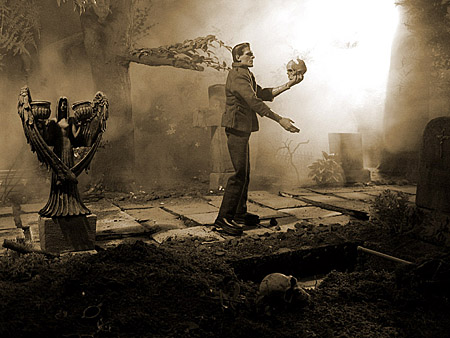 A picture of Sideshows first 12 inch figure ever. I like the contrast between the dark foreground with the grave hole and the outshine in the center. And of course Mr. Karloff with the skull in his "to be or not to be" pose. The sepia brown tonality brings the look of an old silent movie.
14. Joe's Garage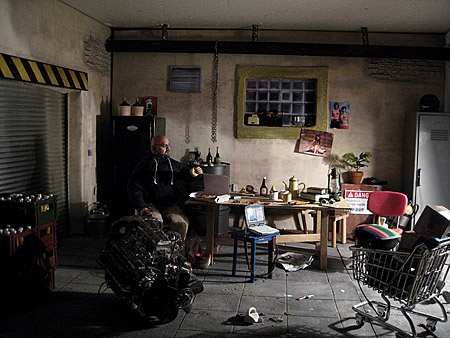 An image of the Joe's Garage diorama with my MiniMe, eating some Re-Ment donuts. I love all the details in this picture and also the paper walls with the printed texture are looking good.
13. David Dunn – Unbreakable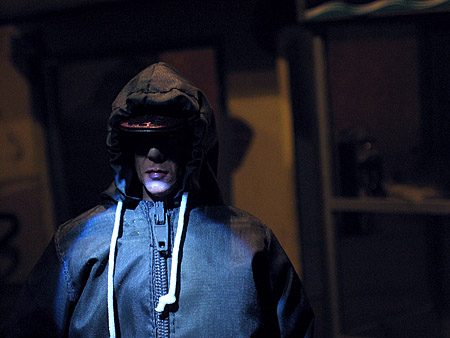 David Dunn (Bruce Willis) in the Night. In the background you see the shop wall and the phone booth. The picture is illuminated by a single mini spot. I like the mystery ambience with the hidden eyes.
12. Quint – Jaws – "Dinghy"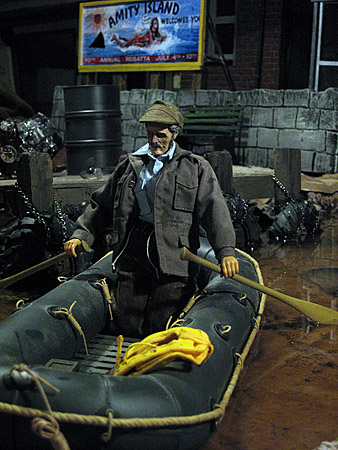 It was a lot of fun, building this scene. I used the riverbed with real water, a lot of sand, a balsa wood pier, an Amity Island billboard and parts of the "street" and "temple" diorama to built it.
11. Dr. Van Helsing – "Cemetery"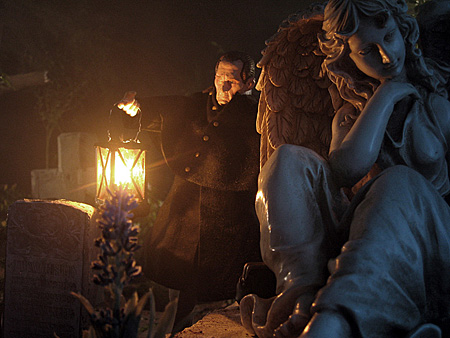 Another picture taken in the "cemetery" diorama. I like the composition with the angel in the foreground and the illumination only with the lantern and no additional lights.