The visit of the Duiven toy fare was nice as always. Nice to meet the usual suspects and to meet some new people from the boards 'n blogs. Thanks to Raven, I enjoyed our talk.
Here is what I brought home from Duiven.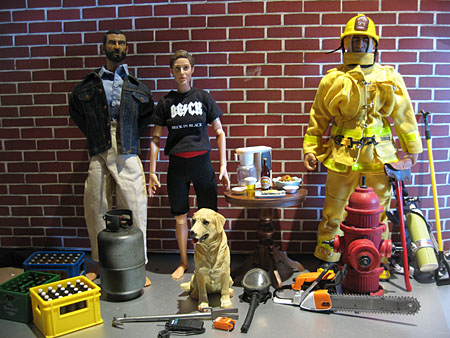 3 beer crates, 1 head in a gas bottle, Eva, a dog a firefighter, a table, a coffee machine, 2 Re-Ment surprise packs and a fireplug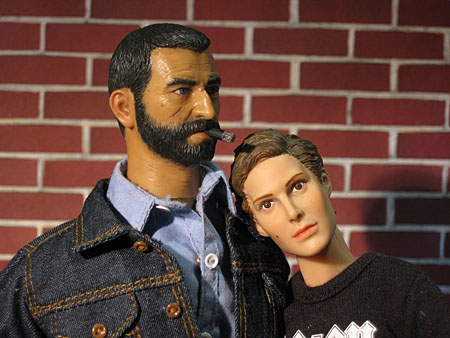 The cigar smoker head from Loading Toys and Eva from Triad Toys. I like the head sculpts.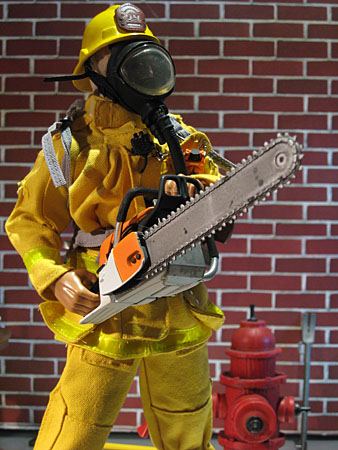 The firefighter from 21st Century Toys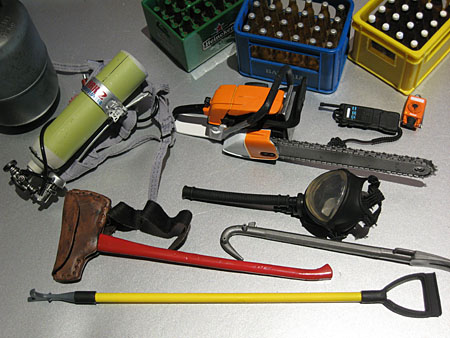 This figure came with some nice props. Look at the chainsaw!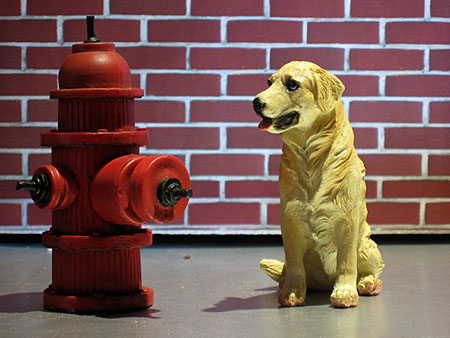 Fireplug and dog. The fireplug will look great in my street diorama.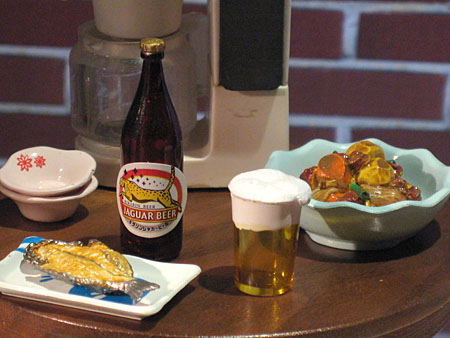 I had good luck with the Re-Ment surprise packs. I love the Jaguar-beer. Reminds me on my days in South-East Asia.