What a nice suprise!
My little project Johnny didn't Come Back
won the Board Oscar 2008 of the German AFD Forum.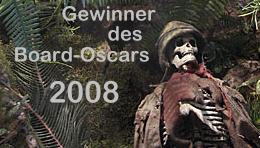 My works Ed Wood and Dr. Van Helsing were under the nominees as well. See all the nominees here.
That was already my second board oscar. In 2007 I won it for my Khmer Temple
Thank you very much.