As always it was nice, to meet some of the usual suspects and talk to some new people as well.
Here's what I bought: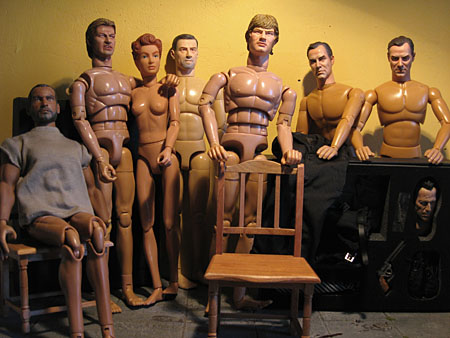 The three Dragon bodies will loose their head some day and get a new custom head. The two DID guys would work well as some 60s style musicians. I think the Hot Toys muscle guy will make an excelent gladiator. With the "Legacy of Valor" girl I will try some artificial aging to turn her in an old Roman lady.
And I bought two wooden chairs and the Virtual Toys "Stone Cold Killer" Set. This is Bruce Willis as Hartigan in Sin City.