---
Here is the next location.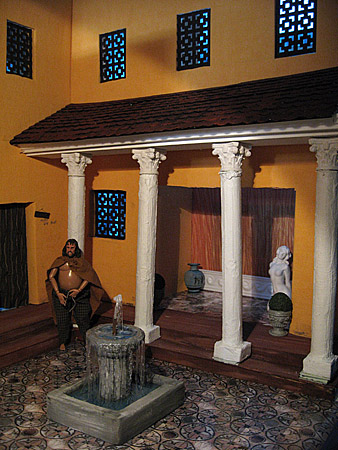 I found the mural painting of the three Graces on the internet.The flowers were already used in my jungle works.
The "Occupata" signs are on the wall, what means, all lupas are busy. So the young legionnaire has to wait…
the fountain isn't finished yet. The water is simulated with modelwater and glue
The floor is based on pictures I took in Ostia Antica. I did a draft in photoshop and printed it at posterjack.com
I bought the little vase in Rome. The Venus was a cheap ebay find
The fresco is behind a curtain now. i think it's too noble for such a location.
So, as you see in the Caesar pics, I can use that roon twice.
---
Here is a little update. Meanwhile I found out, who this goddess is. It is Hebe. Her Roman name is Iuventas. I covered the columns and the base with some self-adhesive foil, to give them a marble look.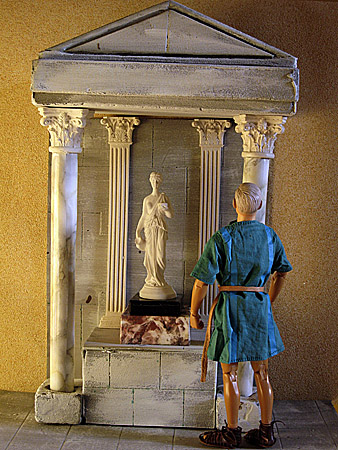 I also worked on some details like the graffiti on the lupanarium wall and on a little "trademark" for this house of pleasure. That little thingy is a pendant, that I found in an archaeological souvenir shop in Rome.
---
---