Over the year I took tons of pictures. On the weekend I did a little review and listed my favourite images of the year. I thought another countdown would be nice for this. So, here are the places 20 – 16. I hope you enjoy the pictures.
20. Johnny didn't Come Back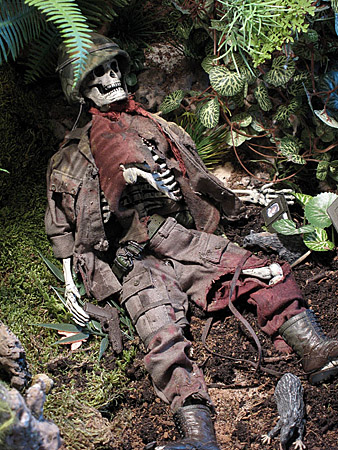 Sometimes I'm tired of the multitude of military figures and kitbashes. And I'm not a fan of soldiers in heoric poses. War is about agony and death. That brought me to this little concept work, showing a decayed GI in the jungle. I wanted, that the props – the rusty pistole and his wallet with a girl's picture – tell a story. for the scene I created a little jungle location with a crashed helicopter in the trees. The skeleton is a repainted "Glow-In-The-Dark" skeleton.
19. The Cornet Player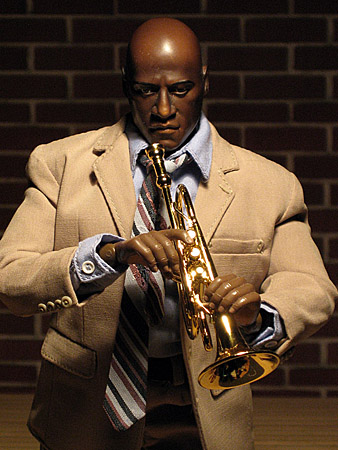 A very simple image, but I love it anyway. I like the light reflexes and blooming on the cornet and also the facial expression of the musician. The picture reminds me on a Jazz musician and my visits on Bourbon Street, New Orleans.
18. Robert Mitchum – Film Noir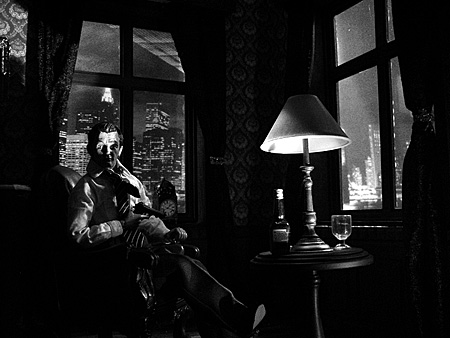 The series with my Robert Mitchum figure takes place in the "Old Fashioned Room" diorama. Outside I placed a poster with the skyline of New York. In order to get the desired Film noir ambience, I used a low key illumination and worked with hard contrast. The main light comes from outside the window and some mini spots lighten Mitchums face and the table. I like the shadows on his face and the details on the table.
17. Aragorn & Brego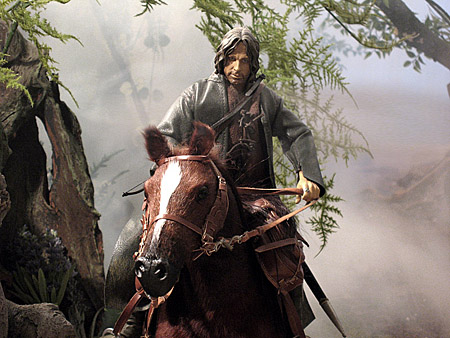 This is an image of the Sideshow figure Aragorn on a DID horse. It was shot in the "riverbed". I blowed a lot of fog into the background. That makes a nice spooky forest. And I think there is a little illusion of motion in it.
16. Keith Richards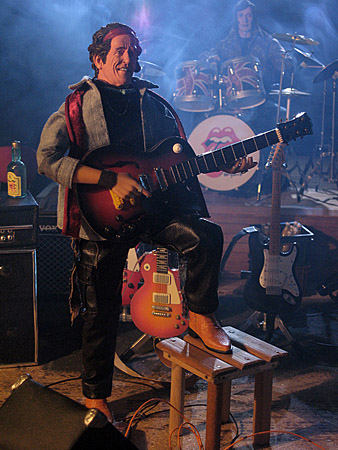 I like the blue back light here. And the air is full of cigarette smoke. Only Charlie Watts in the background is much too young.