---
---
Part II – The Senate
Here comes the second part of the little ancient fashion show. My very first senator tunic and toga was a present from Amithi The others are the work of Nina and Inge.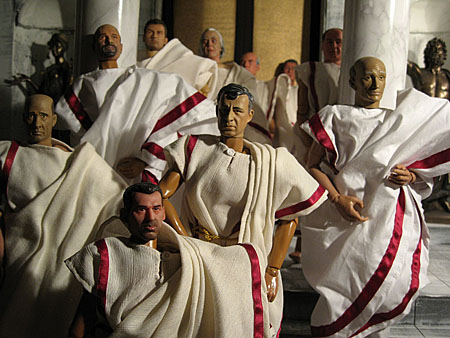 ---
I got some good skills, but sewing isn't one of them. So I found some support on the German Fashion Doll Forum Thanks to Alegra for advertising my work. And of course I have to thank Inge and Nina for their work on the costume design. You did a great job folks.
Part I – Plebs
And here are some pictures from the first dress rehearsal.
What's the best place to present some plebs? Yes, the termopolio around the corner. The figures are not all final. They will get sandals and some pretty belts too. And I have to work on some of the giraffe necks. Click on the image to see the dress rehearsal pictures.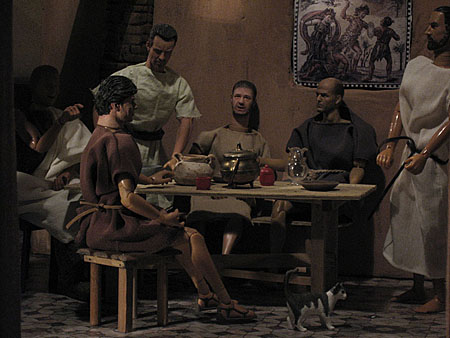 And here are some links to pages of Nina and Inge.
Inge Schumann
www.philania-seidenfaden.de
www.philanias-puppenschatzkammer.de
Nina Weyel
www.amyth.de/FD.htm
www.flickr.com/photos/43825505@N02/
---
---
---
---
---
---
---