Like last year Shaun started a TopTen list of his fave toys of the year and asked some bloggers to do the same. Last year it was big fun, so of course I'm in it again. Last year I focused on the 12 inch toy market – This year I will show only toys that I bought.
Here is my number 10:
10. Tulip Chairs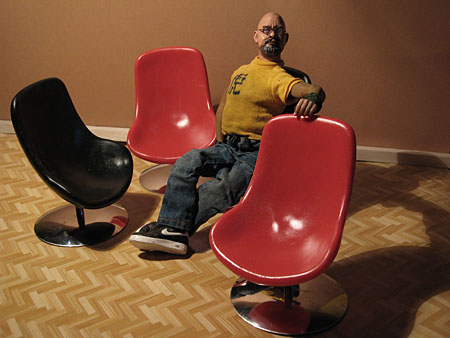 As a diorama and toy comic fan I always look for some nice furniture. Some month ago I found this tulip chairs on ebay. I think they will be a nice addition to some sets I'll gonna built in the future.