---
And finally my choice of my best pictures 2008
5. Don Corleone – The Godfather – "Opening Scene"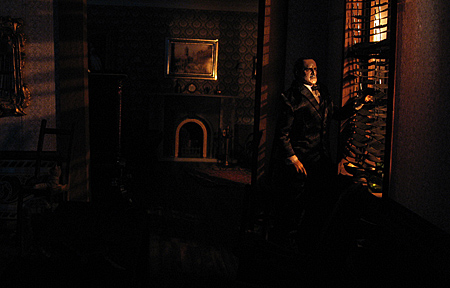 I love the golden light in this picture. I would say, it is a good mood match with the Godfathers opening scene
4. Dracula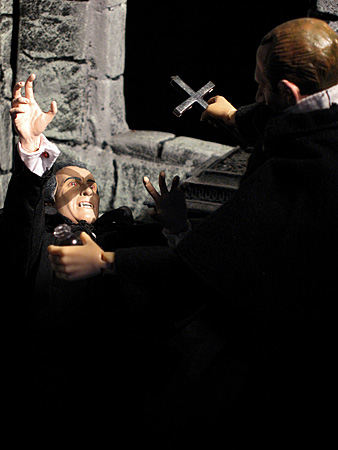 I like the posing of the figure and the shadow of the crucifix on the face of the vampire.
3. Professor Jones – "Khmer Temple"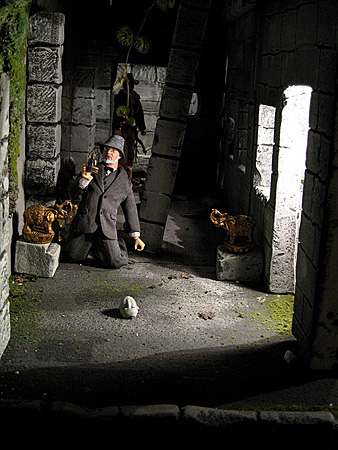 In this image I like the light coming from the outside, the silhouette of Indi in the background and the three main colors grey, green and gold.
2. Unbreakable – "Following Scene"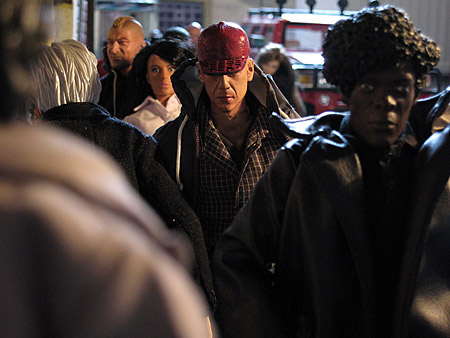 David Dunn following Elijah Price. It is a good match with the mood of the movie scene and it looks really crowdy.
1. Zombie in back light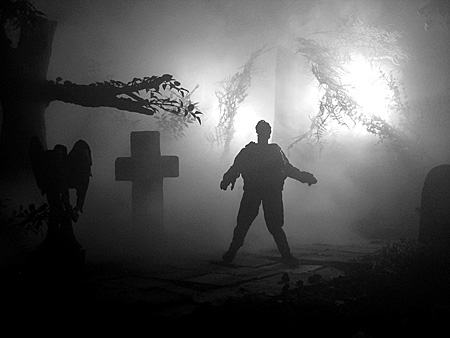 And this is my favourite picture of the year. Doesn't it look like an image from an old Romero movie?
I love the silhouette of the cross and the zombie. And it was a good idea to buy a fog machine.
So, that's it. I hope you had some fun with the pictures.
---